CSLW-N111
-
Comics and Graphic Novels Studio
18221
Delivery Options
Evening

and

Online
Course Description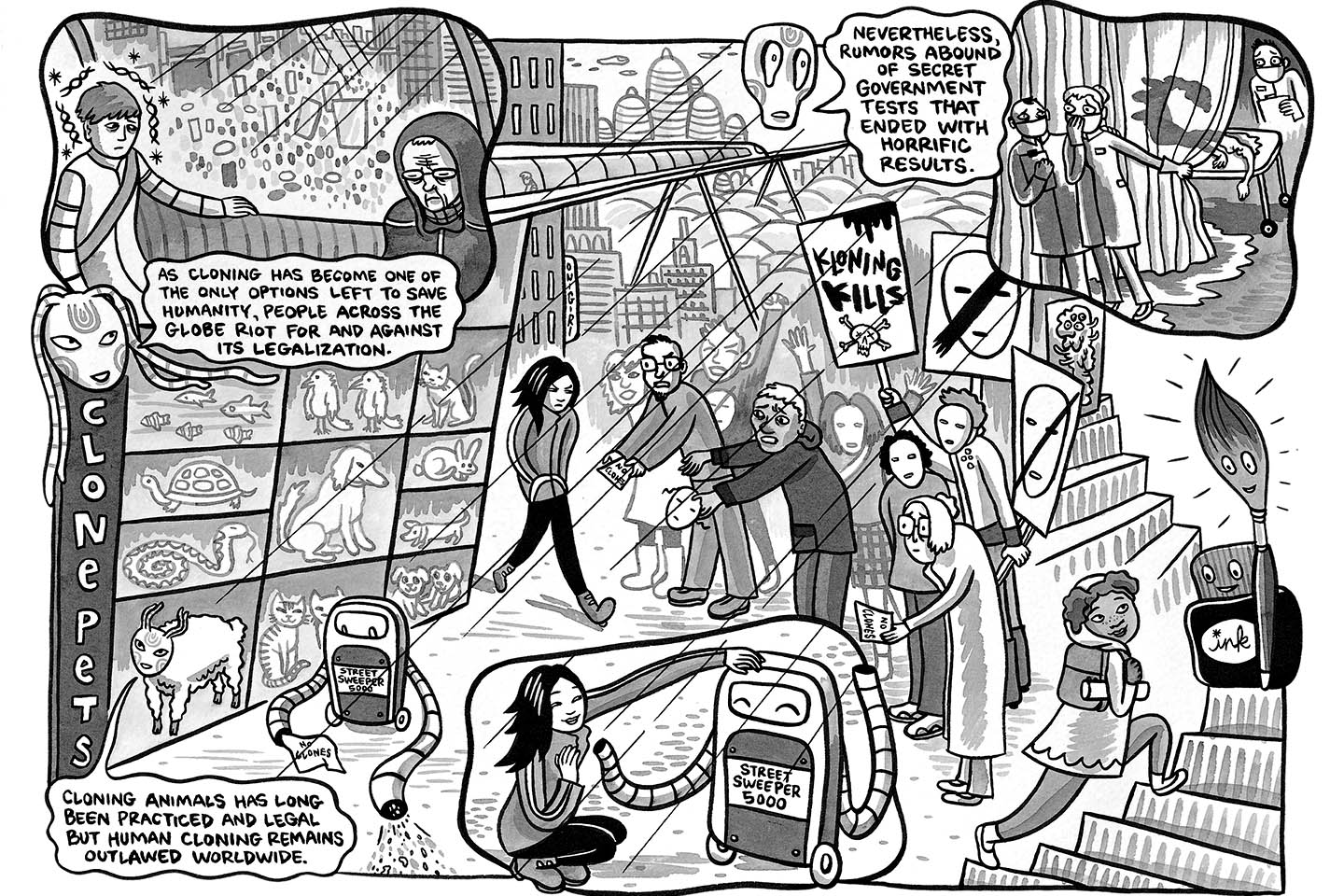 Image by Fiona Smyth
In this interdisciplinary workshop series for writers, artists, and designers, students will experiment with the comic medium as they explore the interplay between image and text, form and content. Drawing cues from historical and contemporary examples of textual/graphic work, students will conceptualize comic projects in various forms, constructing compelling narratives through dialogue and visual representations. By the end of the series students should have produced short and longer form comics or graphic works.
LEARNING OUTCOMES
Upon completion of this course, students will have:
Become familiar with the steps/process involved in creating a comic/graphic novel
Practiced scripting for sequential art
Received tips for composition, layout and paneling
Completed the process of creating a comic
After enrolling in a course, please allow up to 5 hours for your student data to migrate to Canvas. Please note that courses may fill up early or be cancelled due to low enrollment. Students are encouraged to register early, at least ten (10) days prior to the start date of the course.
Applies Towards the Following Certificates
Enroll Now - Select a section to enroll in
You may also be interested in