CSDI-N219
-
Intermediate Children's Book Illustration Studio
9238529
Course Description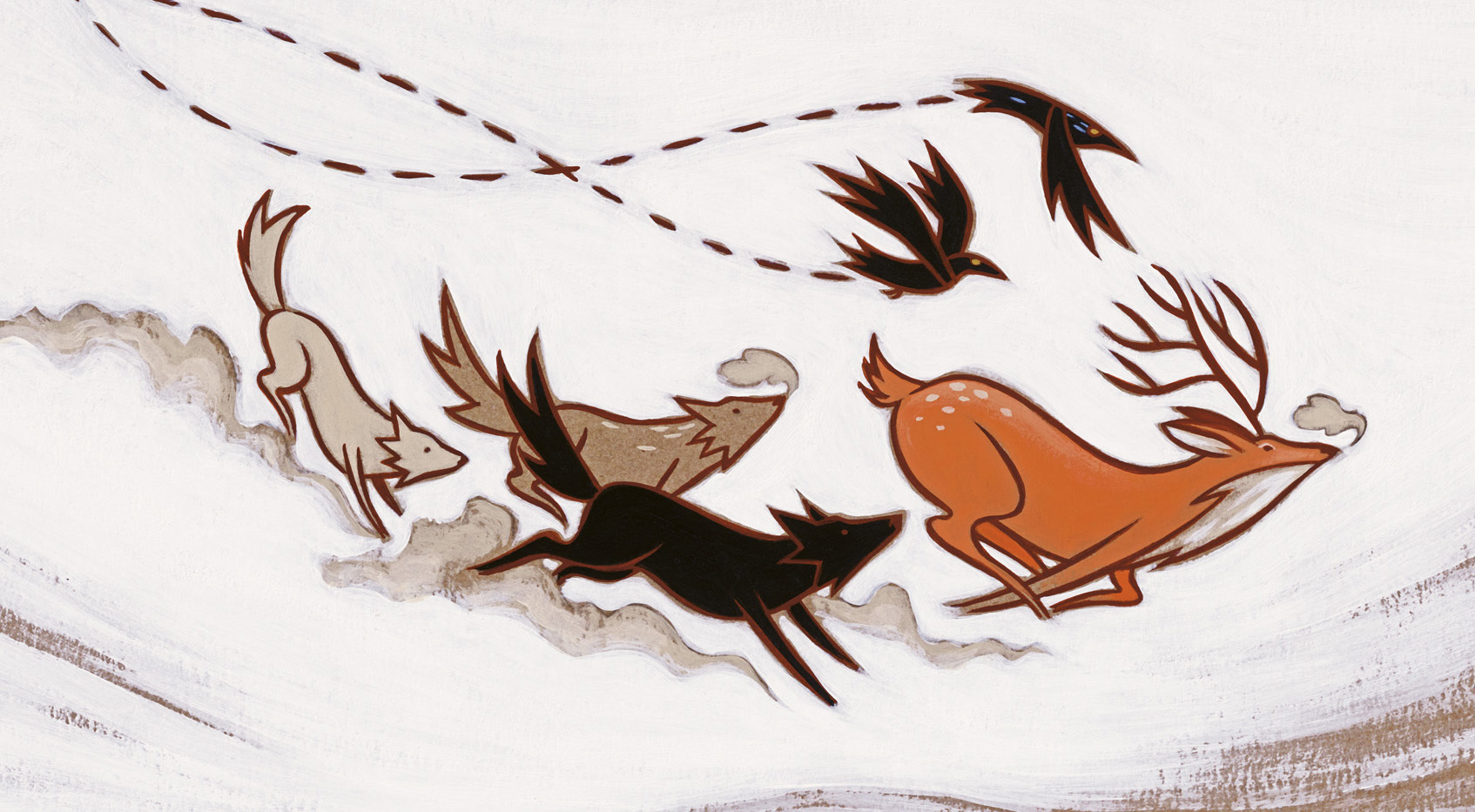 Image by Willow Dawson
This intermediate studio course builds on skills, creative techniques, and concepts taught in the introductory Children's Book Illustration Studio course, but with a focus on building a complete narrative in image and text. Each class focuses on excerpts from one or two works-in-progress where student work is critiqued by both instructor and peers. Students gain insight on the children's book industry along the way, with classes that look at aspects of both pitching and publishing, including dummies, queries, pitches, proposals, and working with agents, editors and publishers. This course applies towards the Art and Design Studio Skills Certificate and the Graphic Design and Visual Communication Skills Certificate.
NOTE: This course involves the synthesis of writing and illustration in a children's book. Students should come to the first class with a book idea in storyboard form, with image and text roughed in. Students are free to work with the storyboard they created in the introductory level or bring a new one to workshop.
LEARNING OUTCOMES
During this course, students will:
Apply the skills and techniques learned in the introductory level of this course to a longer work in rough form
Get constructive criticism on excerpts of their work-in-progress
Gain a deeper understanding of the structure of a children's book
Develop and refine their illustration style
Gain a basic understanding of pitching and publishing in the children's market
After enrolling in a course, please allow up to 5 hours for your student data to migrate to Canvas. Please note that courses may fill up early or be cancelled due to low enrollment. Students are encouraged to register early, at least ten (10) days prior to the start date of the course.
Applies Towards the Following Certificates
Enroll Now - Select a section to enroll in
You may also be interested in