CSPD-N118
-
Figure Drawing Studio
4331800
Course Description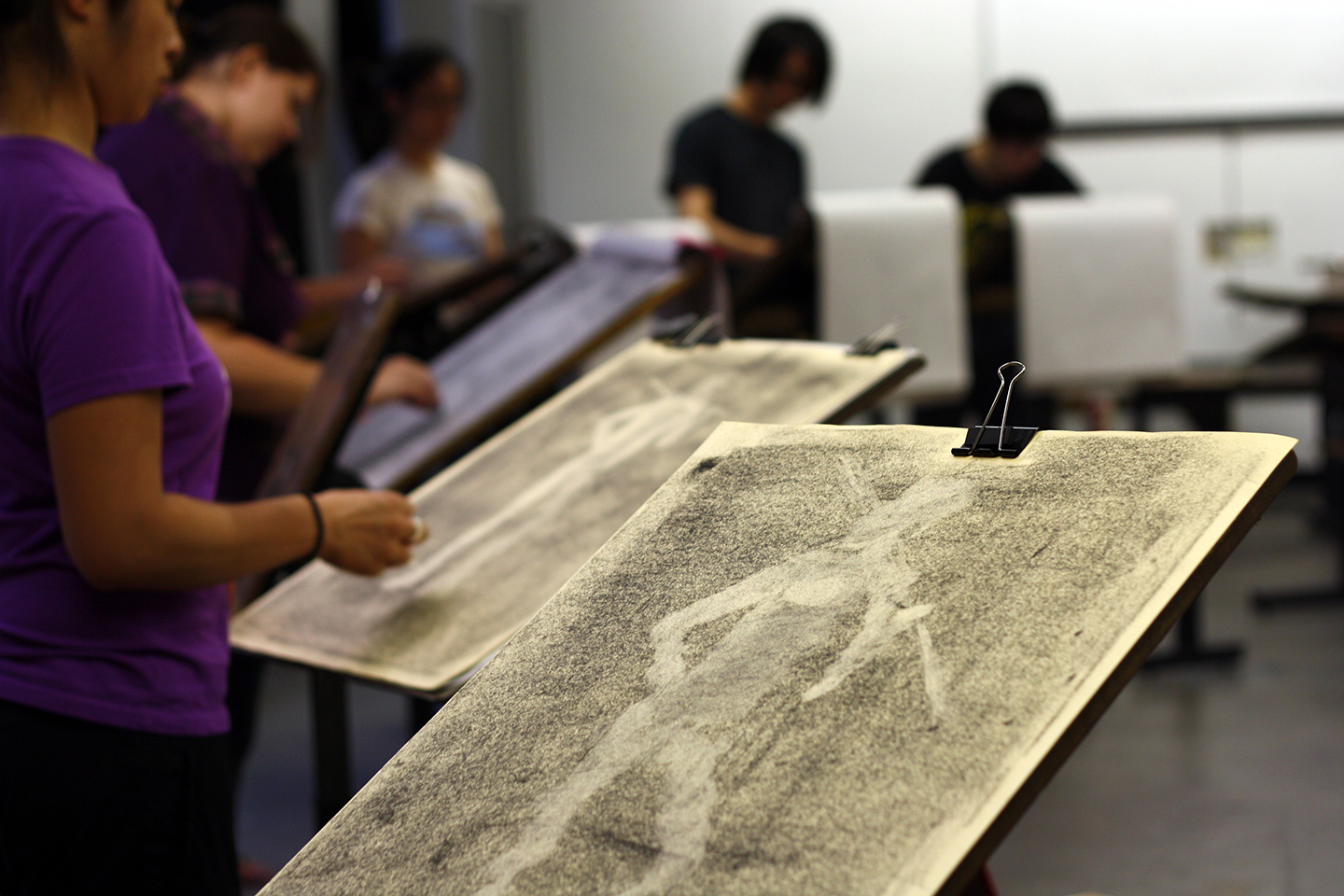 This course is designed for students looking to enhance their drawing skills with a focus on rendering the human figure. Attention will be paid to shape, structure, form, and angles, for students to improve their observational skills. Students should also gain an understanding of human proportions and basic anatomy. Students explore a range of dry drawing media to produce short to medium length drawings in class. Please note this course includes drawing the human figure from a live nude model. Studio work will be supported by demonstrations, slide presentations, and critique. Students are responsible for purchasing their own supplies.

All Continuing Studies students in classes with a life model must observe the Etiquette Rules for Working with a Life Model.
After enrolling in a course, please allow up to 5 hours for your student data to migrate to Canvas. Please note that courses may fill up early or be cancelled due to low enrollment. Students are encouraged to register early, at least ten (10) days prior to the start date of the course.
Prerequisites
CSPD-N105 Drawing Skills Studio 1, or equivalent experience.
Applies Towards the Following Certificates