CSLW-N211
-
Intermediate Comics and Graphic Novels Studio
2845338
Course Description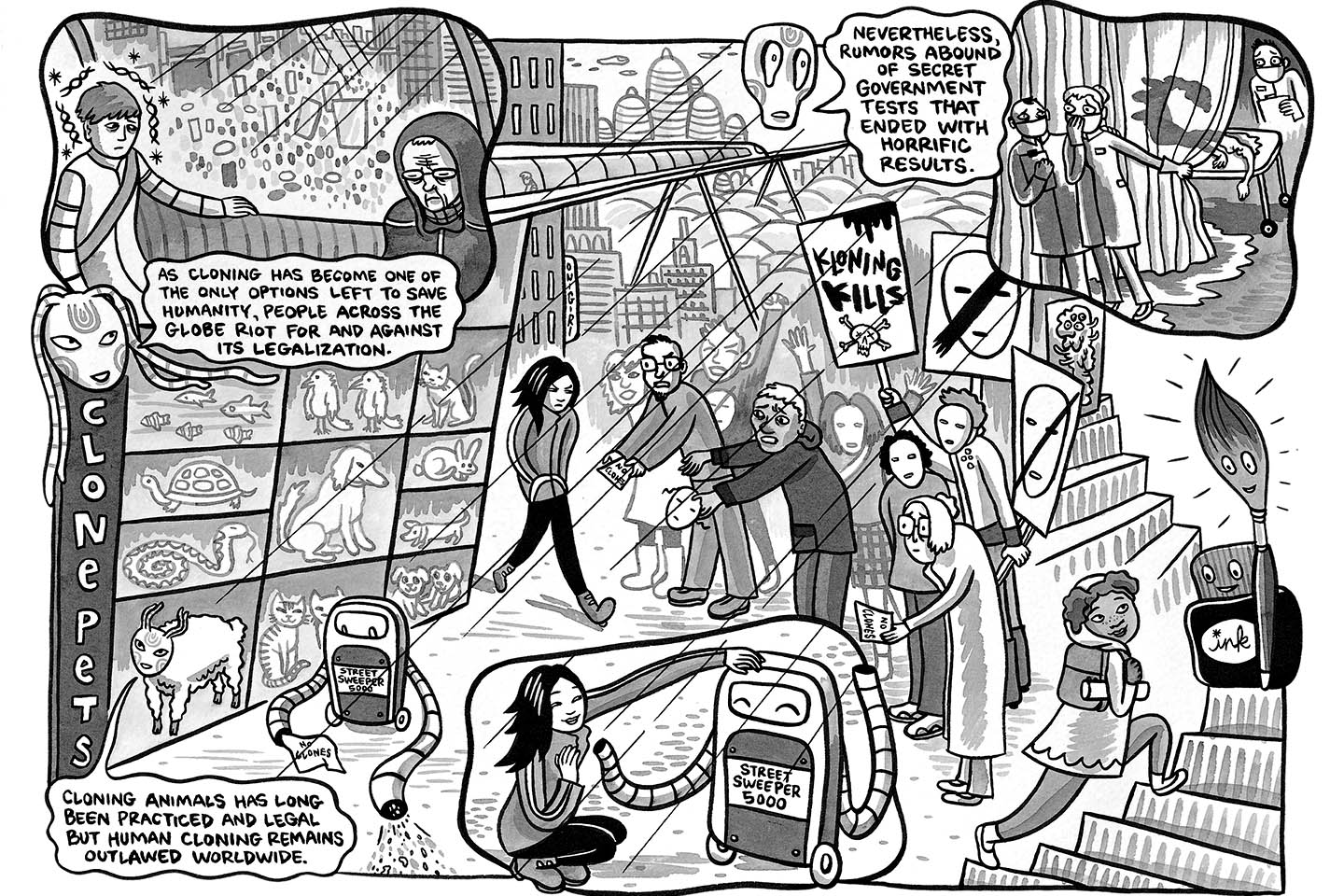 This intermediate course builds on the skills and concepts gained in the Comics and Graphic Novels Studio course. Topics include sequential visual storytelling, narrative structure, character design, autobiography, the interplay between text and image, and use of colour. This course explores diverse examples of contemporary comics and graphic novels from around the world. Students will also learn more about the industry including the print/digital publication process. By the end of the course students should have produced a zine or a longer form comic or graphic work.
After enrolling in a course, please allow up to 5 hours for your student data to migrate to Canvas. Please note that courses may fill up early or be cancelled due to low enrollment. Students are encouraged to register early, at least ten (10) days prior to the start date of the course.
Prerequisites
CSLW-N111 Comics and Graphic Novels Studio or equivalent experience.
Applies Towards the Following Certificates