CSLW-N211
-
Intermediate Comics & Graphic Novels Studio
2845338
Delivery Options
In-Class
Course Description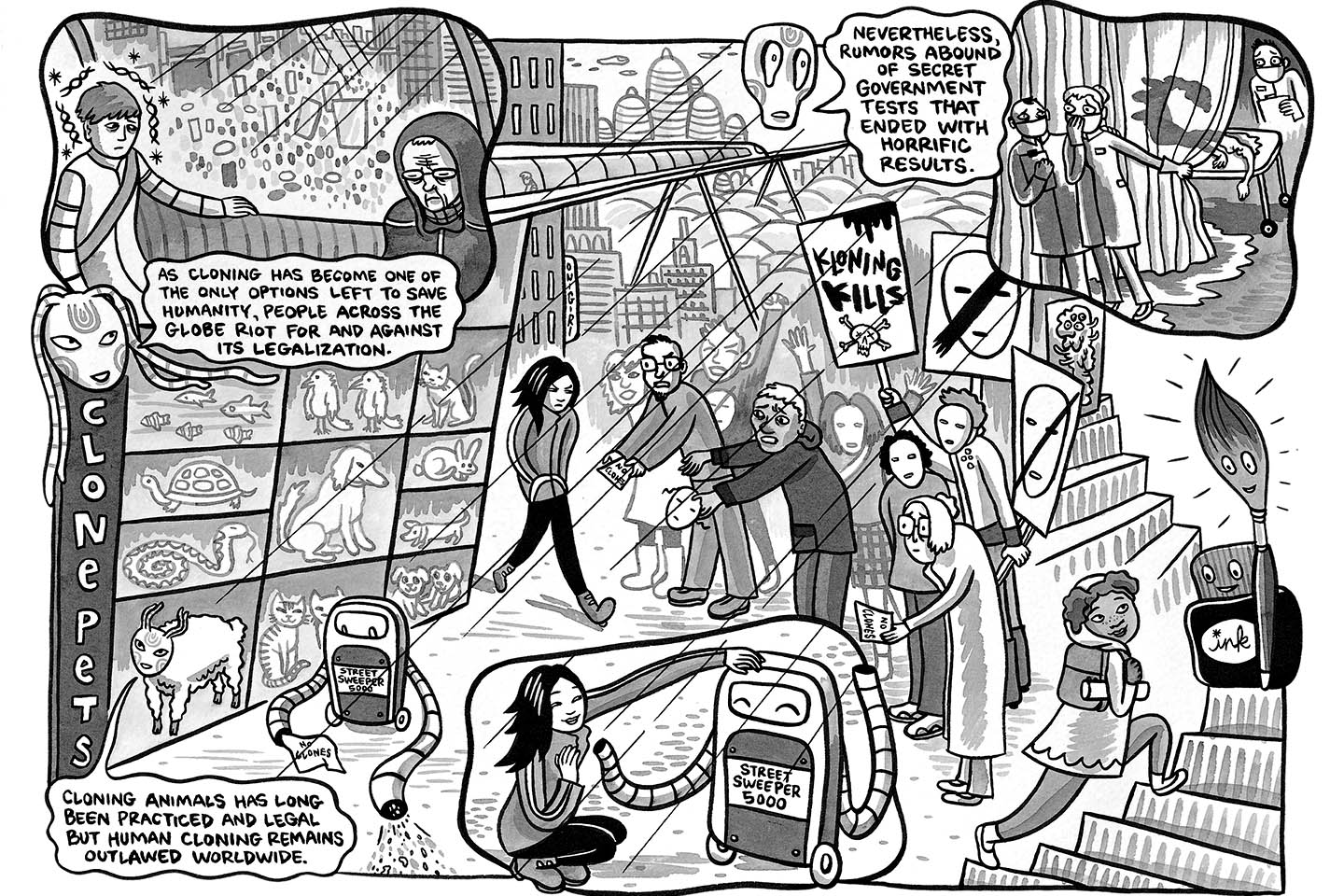 This intermediate course builds on the skills and concepts gained in the Comics and Graphic Novels Studio course. Topics include sequential visual storytelling, narrative structure, character design, autobiography, the interplay between text and image, and use of colour. This course explores diverse examples of contemporary comics and graphic novels from around the world. Students will also learn more about the industry including the print/digital publication process. By the end of the course students should have produced a zine or a longer form comic or graphic work.
This course qualifies for the Art & Design Studio Skills Certificate and the Graphic Design & Visual Communication Skills Certificate.
Prerequisites
CSLW-N111 Comics and Graphic Novels Studio or equivalent experience.
Applies Towards the Following Certificates
Enroll Now - Select a section to enroll in