CSDI-N129
-
Children's Book Illustration Studio
2844701
Course Description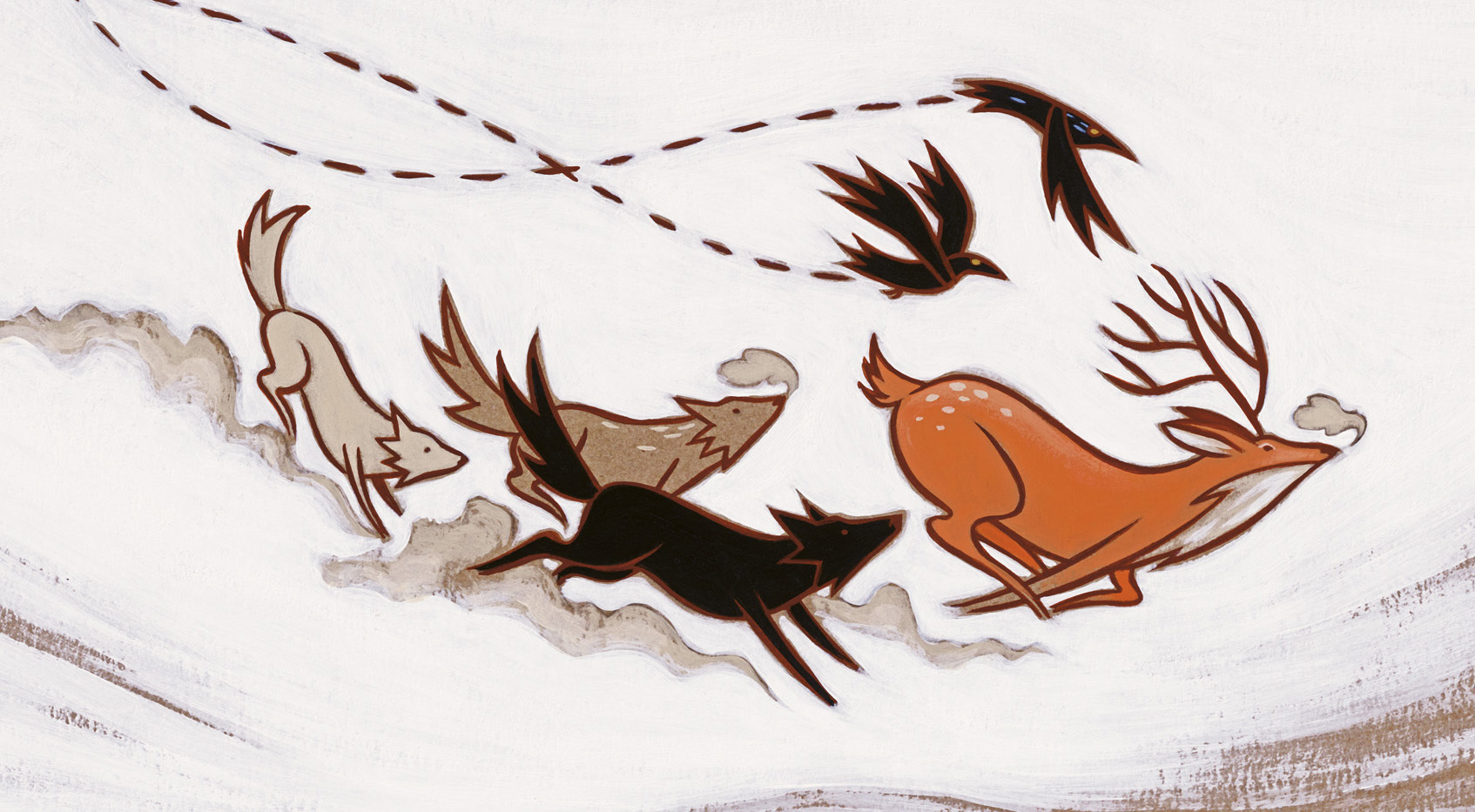 Image by Willow Dawson
This studio course explores the creative process of illustrating picture books for children. Students should learn key conceptual and technical skills to create effective and original illustrations. Topics include storyboarding, character design, composition, and colour theory. Classwork may be executed in an array of media including gouache, acrylic paint, pen and ink, watercolor, and collage. Students will also learn to digitize their illustrations using Adobe Photoshop. Studio work will be supported by technical demonstrations, presentations, and critique.
LEARNING OUTCOMES
Upon the successful completion of this course, students will:
Understand the different types of children's books and learn how to categorize their own ideas
Understand the structure and terminology of a book
Apply new knowledge and technical skills in their illustrations
Understand and apply different image/text relationships in their work
After enrolling in a course, please allow up to 5 hours for your student data to migrate to Canvas. Please note that courses may fill up early or be cancelled due to low enrollment. Students are encouraged to register early, at least ten (10) days prior to the start date of the course.
---
"Willow Dawson exemplifies the true spirit of Continuing Studies. She is sensitive to the range of experiences and talents of each student. She is adaptable, well organized, and her selection of materials is enriching. There is a wonderful flow in her presentation style. Her enthusiasm and positive approach brings out the best in her students. She uses a collegial approach and makes good use of the online teaching platforms, engaging students in realtime and the discussion board chats. Willow goes the extra mile; her feedback is both nurturing and helpful. She is perceptive in assessing what each person's individual needs are and responding accordingly. Willow is approachable, open, and willing to adapt her ideas to the appropriate situations. She generously shares her knowledge and professional experience with both traditional and new design tools. I am grateful for this opportunity to grow professionally and as a person as the result of her thoughtful and engaging teaching style." – Student from Children's Book Illustration Studio, Spring 2021
---
Instructors
Applies Towards the Following Certificates
Enroll Now - Select a section to enroll in
You may also be interested in