CSPD-N219
-
Intermediate Painting Studio: Portraiture
18312
Course Description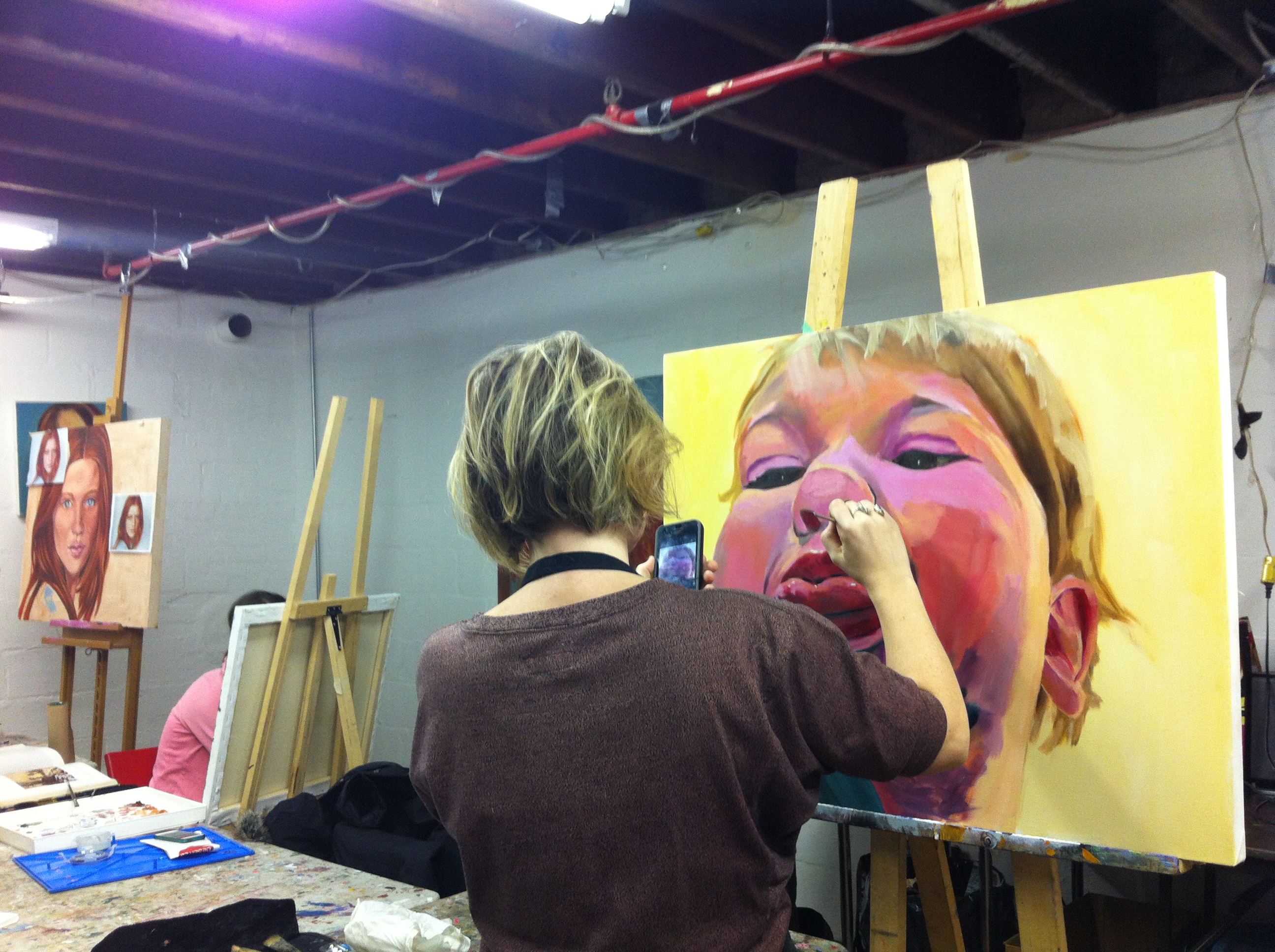 Image by Ilene Sova
This course is designed for the intermediate painter looking to improve their skill at painting the human face in acrylic or oil. Course topics include portrait drawing accuracy, flesh tone colour mixing, tonal values application, and under-painting techniques. Students are guided through surface techniques including brushwork, texture creation, composition, colour choices, as well as lessons on accurately depicting the nose, eyes, lips, ears and hair. Studio work will be supported by demonstrations, critique, and presentations that explore contemporary examples of portrait painting.

All Continuing Studies students in classes with a life model must observe the Etiquette Rules for Working with a Life Model.
After enrolling in a course, please allow up to 5 hours for your student data to migrate to Canvas.
Please note that courses may fill up early or be cancelled due to low enrollment. Students are encouraged to register early, at least ten (10) days prior to the start date of the course.
Applies Towards the Following Certificates