CSPD-N146
-
Storyboarding for Media Production
18295
Course Description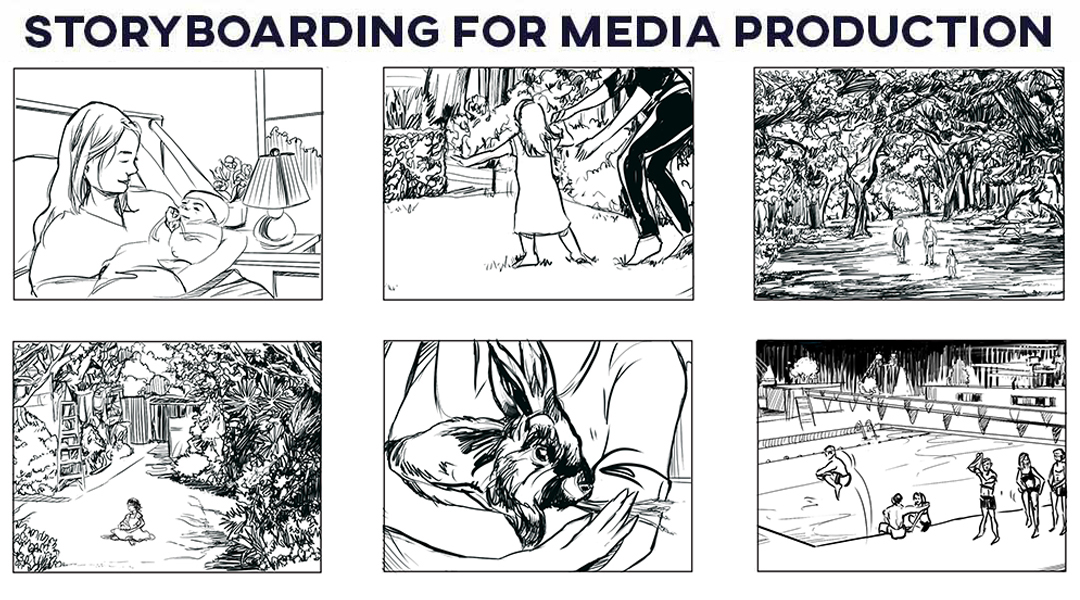 Image by Otino Corsano
In this studio course, students learn to create sequential art and concept rendering for film, television, games, and online projects. Participants should learn how to interpret scripts and creative briefs with specific graphics and illustrations. Course topics include scale, location, shot descriptions, sequential effects, animatics, typography integration, source image reference use and compositing, sketching live from descriptions, and other key illustration techniques. Studio work will be supported by demonstrations, slide presentations, and critique. For online Adobe classes, students are responsible for purchasing their own software for class. Trial versions of the software are sometimes available on the company website, but at this time there are no discounts available for Continuing Studies students.
LEARNING OUTCOMES
Upon the successful completion of this course, students will have:
Gained understanding in the use of relevant vocabularies of storyboarding, film, media organization, design, concept/content creation.
Interpreted the contextual uses of storyboarding formats and apply design techniques to visually communicate a project's vision
Demonstrated fundamental knowledge of drawing approaches by skillfully applying a full range of rendering techniques and appropriate media to create their storyboards
Conceptualized cinematic and new media treatments and scripts into a thoughtful storyboard
Utilized visual literacy garnered from figure, drawing, movement and perspective to develop the visual acuity to plan the best design their own storyboards
After enrolling in a course, please allow up to 5 hours for your student data to migrate to Canvas. Please note that courses may fill up early or be cancelled due to low enrollment. Students are encouraged to register early, at least ten (10) days prior to the start date of the course.
Applies Towards the Following Certificates