CSPD-N114
-
Abstract Painting Studio: Texture and Surface
18285
Delivery Options
Evening

and

Online
Course Description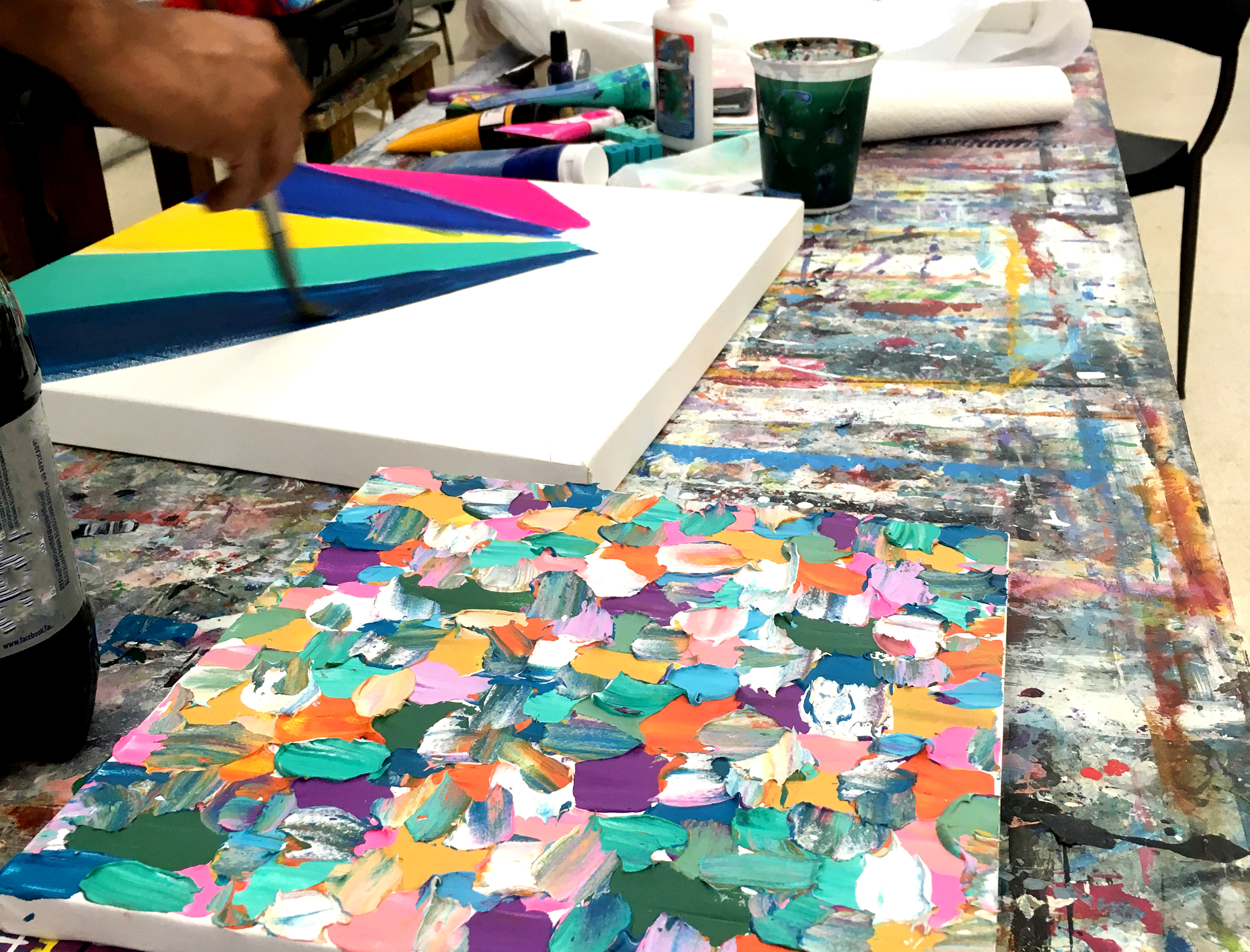 This course is designed for the beginner or intermediate painter who would like to explore the expressive and experiential nature of abstract painting. Students are introduced to a range of painting application techniques such as layering, masking, patterning, and collage. Unusual mark-making tools and materials such as squeegees, combs, rollers, sand, and gel mediums will be explored. Studio work will be supported by presentations that demonstrate examples of contemporary abstract painting with accompanying class discussions about technique and style.
LEARNING OUTCOMES
Upon the successful completion of this course, students will have:
Developed their own unique mark-making vocabulary in the form of a mark making book exploring texture and form, such will be applied in more developed projects
Experimented and become proficient with tools as squeegees, combs, rollers, taping and a multitude of brush techniques
Learned about and explored dynamic and effective colour nuance and colour relationships.
Read and discussed short essays about contemporary and art historical artists whom explore abstract painting using unconventional methods and materials
After enrolling in a course, please allow up to 5 hours for your student data to migrate to Canvas. Please note that courses may fill up early or be cancelled due to low enrollment. Students are encouraged to register early, at least ten (10) days prior to the start date of the course.
Applies Towards the Following Certificates
Enroll Now - Select a section to enroll in
You may also be interested in