CSPD-N111
-
Landscape Painting Studio
18272
Course Description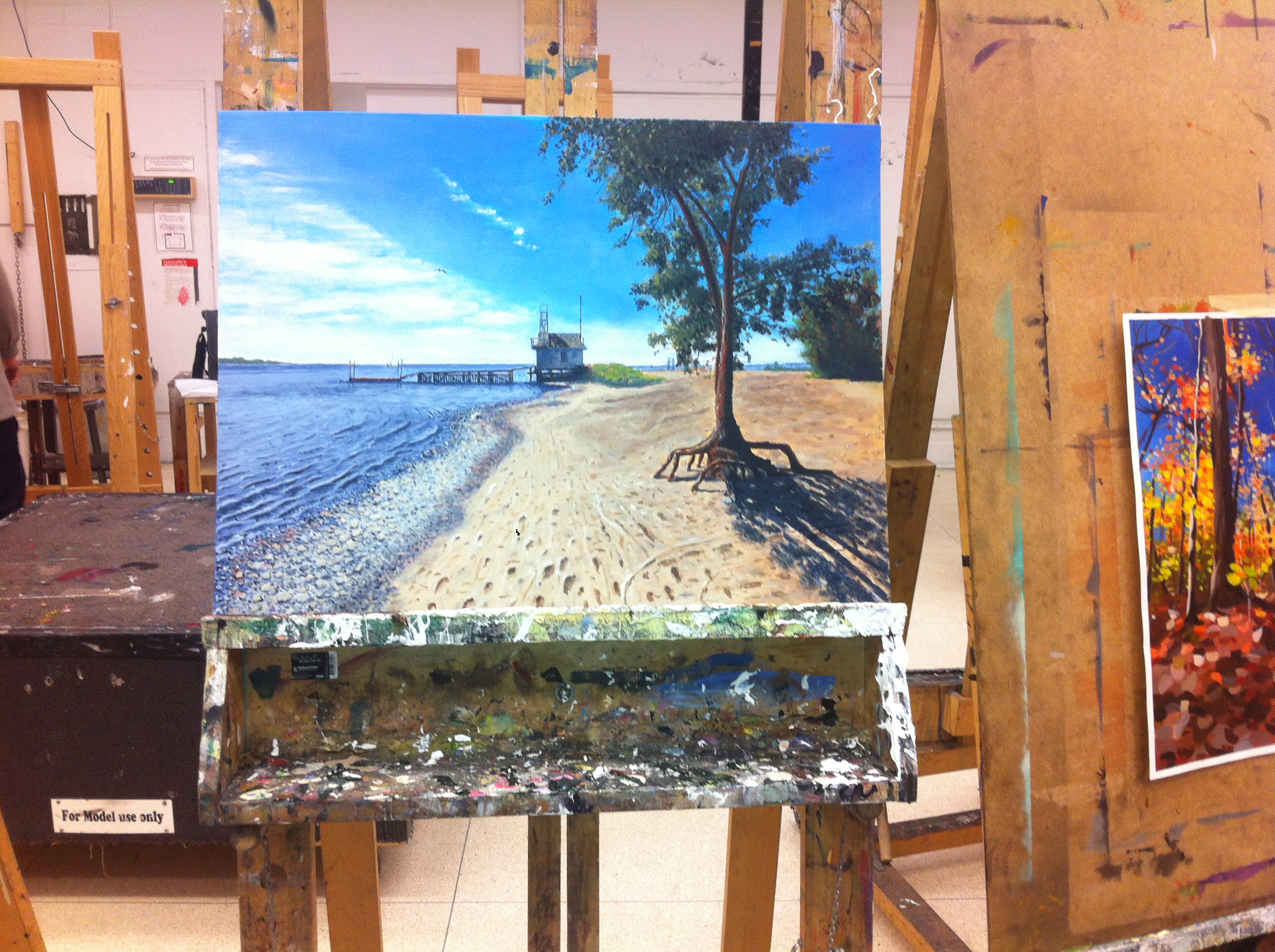 Image by Ilene Sova
Building on basic painting skills, this course is designed for the beginner or intermediate painter who would like to develop landscape painting skills. Course topics include fundamental composition development, colour mixing, tonal values, and under-painting, with a focus on individual expression and developing a personal visual vocabulary. Students will be guided through surface techniques including brushwork, texture creation, compositional and conceptual decision-making, and colour choices. Studio work will be supported by tutorials and discussions that explore examples of contemporary landscape painting, content, technique and style.
LEARNING OUTCOMES
Upon the successful completion of this course, students will:
Have developed stronger observation skills and gained confidence reproducing landscape elements in paint on canvas.
Establish an ability to paint landscapes with a variety of techniques.
Have an understanding of tonal value, colour mixing and sureness with producing unique colours from a simple palette.
Be able to generate unique compositions.
Build a broader understanding and appreciation of contemporary Landscape Painting practices.
Applies Towards the Following Certificates
Enroll Now - Select a section to enroll in