CSDM-N226
-
Intermediate Adobe Illustrator
18153
Course Description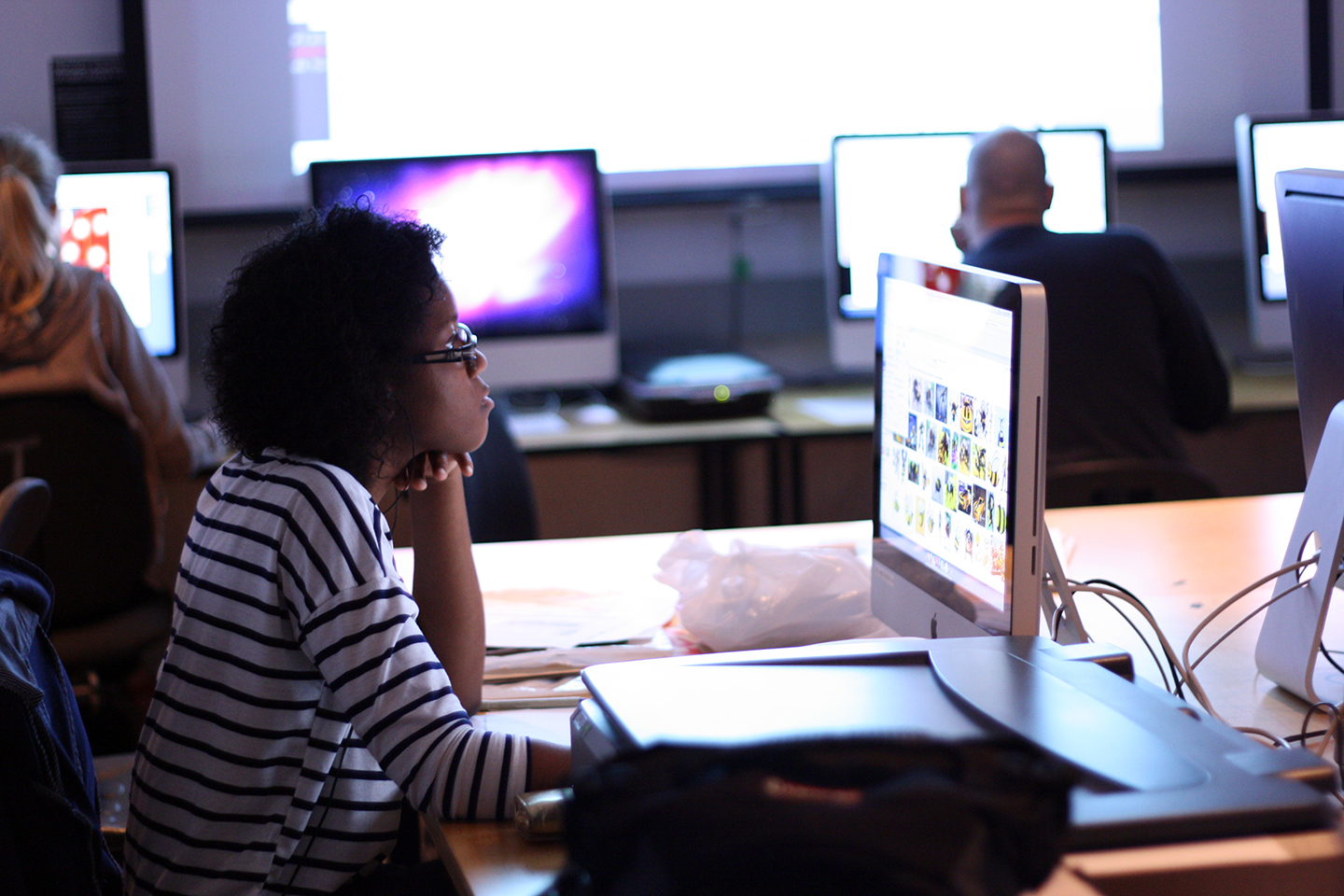 This course builds on the skills, creative techniques, and concepts taught in Introduction to Adobe Illustrator. Students will learn more advanced techniques for working with paths, how to manipulate Bezier curves, how to use transparency and opacity masks, graphic styles, brush effects, symbols, pattern creation, and gradient mesh. Students will also learn how to use advanced transformation tools, envelopes, filters, effects, and graphic styles to produce professional-level illustrations and web graphics. Advanced colour, 3D effects, type effects and blending techniques to create isometric views for developing logos, icons, and technical drawings will be discussed. In addition, students will look at managing colour settings, print specifications, graphic file formats, pre-press production and high-resolution printing. Students will also learn through presentations, discussions, and critiques.
For online Adobe courses, students are responsible for purchasing their own software. In-class courses are held in OCAD U's computer labs using the latest software.
New Offer: 50% Off Adobe CC Licence
Now, when you enrol in a course with the School of Continuing Studies, we are offering a 6-month Adobe Creative Cloud Licence at 50% off. That's only $36 per month. Simply add Adobe CC to your cart when you register for a course and start creating!
LEARNING OUTCOMES
Upon successful completion of this course, students will learn:
Advanced techniques for working with paths, how to manipulate Bezier curves, how to use transparency and opacity masks, graphic styles, brush effects, symbols, pattern creation, and gradient mesh
The ability to use advanced transformation tools, envelopes, filters, effects, and graphic styles to produce professional-level illustrations and web graphics
Skills in advanced colour, 3D effects, type effects and blending techniques to create isometric views for developing logos, icons, and technical drawings will be discussed
Skills to manage colour settings, print specifications, graphic file formats, pre-press production and high-resolution printing
Applies Towards the Following Certificates
Enroll Now - Select a section to enroll in
You may also be interested in