CSDM-N151
-
Introduction to User Interface (UI) and User Experience (UX) Design
18115
Delivery Options
Evening

and

Online
Course Description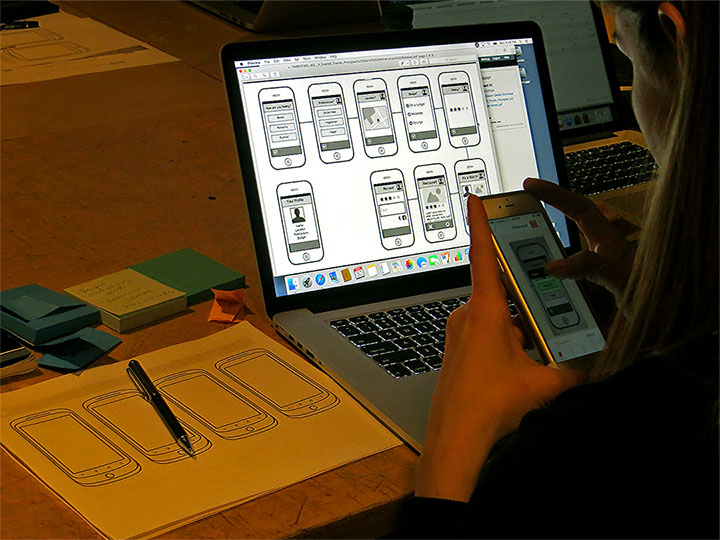 Image by Carolyn Guertin
This course introduces UI and UX, the essential tools required to create compelling user experiences for desktop, tablet, and mobile users. Students will learn to plan and design effective user interfaces based on aesthetic, psychological, scientific, and technological considerations. Topics include user-centred design, identifying requirements, and information architecture. Students will build mock-ups and create wireframes to test the user experience.
MATERIALS AND SUPPLIES
Students will need to access and install Marvel POP, a free app available for both iOS mobile devices, and Android. They will also need to access either Balsmiq Desktop, a free downloadable application available for iOS or Windows OR the free, online trial version of Moqups (browser-based so available for all computer types and operating systems, and suitable for those students who might be using 'work' computers and cannot download software).
LEARNING OUTCOMES
Upon completion of this course, students will:
Gain an understanding of the UI/UX design process, roles and skillsets
Learn methods to understand users' needs and business requirements
Gain insight into UI/UX design best practices and apply these principles to an application design
Learn how to create a working prototype
Learn how to evaluate and usability test designs
After enrolling in a course, please allow up to 5 hours for your student data to migrate to Canvas. Please note that courses may fill up early or be cancelled due to low enrollment. Students are encouraged to register early, at least ten (10) days prior to the start date of the course.
Applies Towards the Following Certificates
Enroll Now - Select a section to enroll in
You may also be interested in