CSDM-N151
-
Introduction to User Interface (UI) and User Experience (UX) Design
18115
Delivery Options
In-Person [Evening]

and

Online
Course Description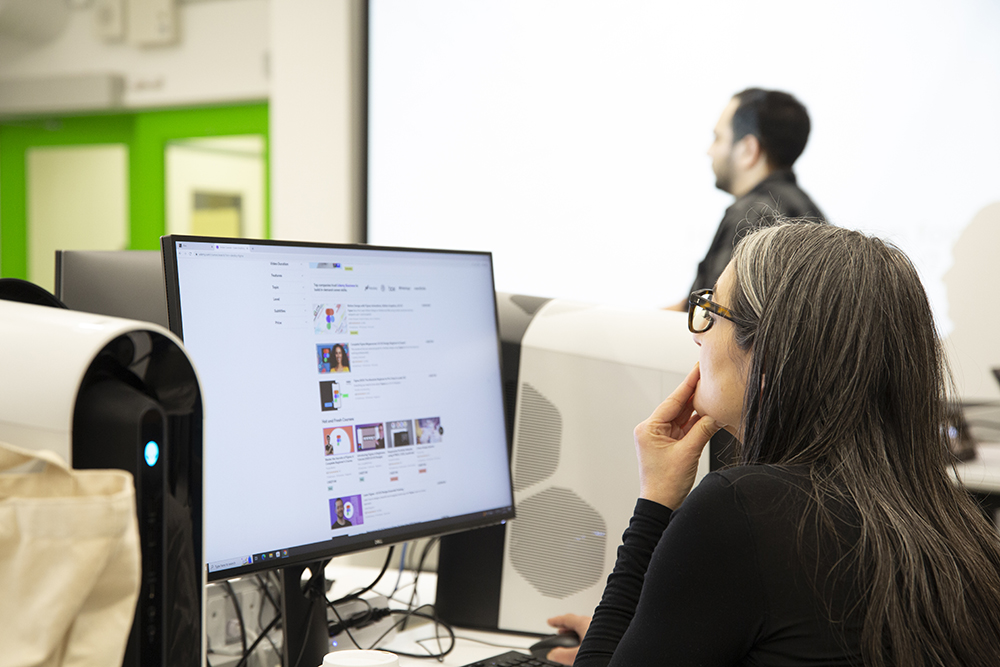 This course introduces students to the fundamental concepts of UI and UX, the different roles and responsibilities in the UI and UX field, and the essential tools required for creating engaging user experiences across desktop, tablet, and mobile devices. This course explores the planning and designing of effective user interfaces based on considerations from aesthetic, psychological, scientific, and technological aspects. Key topics include user-centric design, user and design requirements, and information architecture. Students will have the opportunity to experience the complete product development cycle by developing a new product from inception. Throughout this process, they will perform their own human centred design research, generate wireframes, and construct an interactive prototype that can be utilized to assess the user experience. Students will learn how to prepare and present their work and create a potential portfolio piece out of their course project.
MATERIALS AND SUPPLIES
Students will need to access and install Marvel POP, a free app available for both iOS mobile devices and Android. They will also need to access either Balsmiq Desktop, a free downloadable application available for iOS or Windows, OR, the free online trial version of Moqups (it's browser-based so available for all computer types and operating systems, and suitable for those who might be using work computers and cannot download software). Students may also use Figma in this course. You can create a free account and access Figma through your device browser, or through the downloadable application available for iOS or Windows.
LEARNING OUTCOMES
Upon successful completion of this course, students will learn:
An understanding of the UI/UX design process, roles and skillsets,
Methods to understand users' needs and business requirements,
Insight into UI/UX design best practices and apply these principles to an application design,
How to create a working prototype,
How to evaluate usability and test designs.
Applies Towards the Following Certificates
Enroll Now - Select a section to enroll in
You may also be interested in