CSDM-N129
-
Intermediate Adobe Photoshop
18066
Delivery Options
Evening

and

Online
Course Description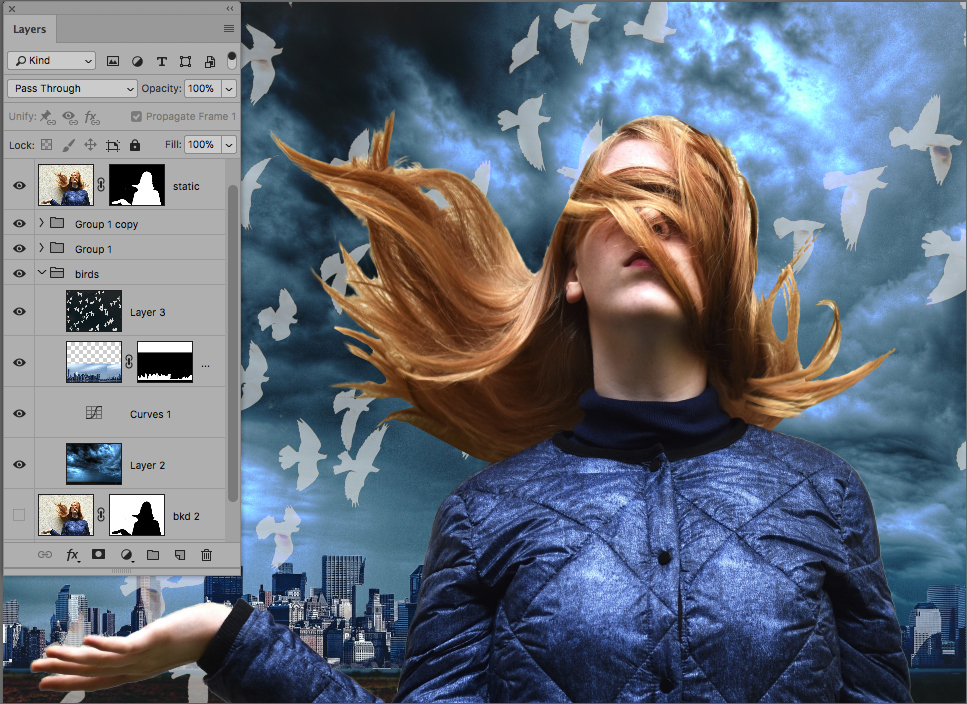 Image by Janice Shulman
This is a hands-on, fast-paced course that builds on skills, creative techniques, and concepts taught in the introductory Digital Photography and Photoshop courses. Students explore the art of digital imaging through colour correction, digital effects, and batch processing. Output will be purchased externally or through the in-house print service bureau. For online Adobe classes, students are responsible for purchasing their own software for class. Trial versions of the software are sometimes available on the company website, but at this time there are no discounts available for Continuing Studies students.
Learning Outcomes
Upon the successful completion of this course, students will be able to:
Use Photoshop's image editing capabilities
Demonstrate knowledge of Photoshop's uses, menus, interfaces, panels and tool
Set up files and prepare digital artwork for a variety of professional output formats and uses
Discern the correct resolution for digital images whether for print or on-screen use
Modify, adjust, distort, apply filters to images
Edit and adjust image files from a variety of sources
Create composite image files for use in Illustrator and InDesign
Create digital paintings, illustrations, design layouts
After enrolling in a course, please allow up to 5 hours for your student data to migrate to Canvas. Please note that courses may fill up early or be cancelled due to low enrollment. Students are encouraged to register early, at least ten (10) days prior to the start date of the course.
Applies Towards the Following Certificates
Enroll Now - Select a section to enroll in
You may also be interested in