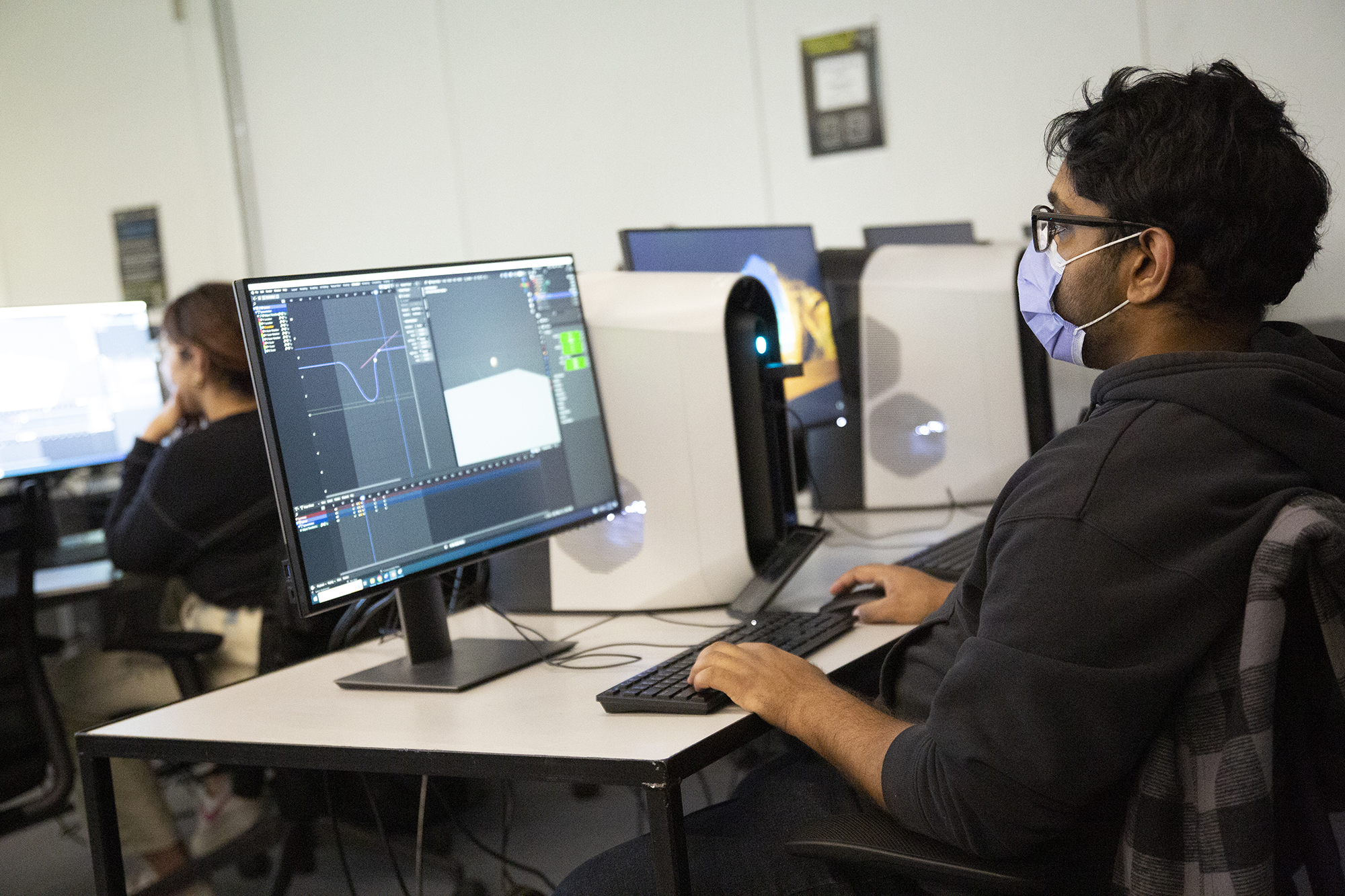 This micro-credential verifies that students successfully completed CSDM-N140 and CSDM-N240, and achieved intermediate competency in 3D animation production skills, using Blender to create 3D animation, visual effects (VFX), and outputs for gaming and VR production.
Qualifications:
Students must complete the two (2) qualifying courses within one (1) year
Students must submit the online micro-credential request form along with the administrative fee to obtain the micro-credential and digital badge
---
Earning Your Micro-credential Badge
As part of the modules in each micro-credential, you will complete assignments and exercises outlined in each micro-credential. These build towards the required evidence for each micro-credential that is submitted at the end of the micro-credential modules.
Successfully demonstrated application the key outcomes as part of the required evidencing will be recognized with a digital badge for the specific micro-credential. A link to the badge will be sent via email that can be added to resumes and posted on social media platforms.
---
What is a micro-credential?
Micro-credential is a new model that uses short, focused credentials to verify mastery of a skill or competency, and is designed to target high-demand skills, leading to faster hiring.
The process offers a digital credential, which is the official certification of the acquisition of an individual's skills or capabilities. It is awarded in a digital form, which is verified, secure and shareable with peers, employers and educational providers.
Why micro-credentials now?
Micro-credentials can be used to recognize both vertical and transversal skills. Coupled with the in-depth learning obtained in a field of study, micro-credentials can be used to present a more holistic view of an individual's abilities and achievements.
In today's fast-changing workforce and emerging gig economy, a nimble recognition system is essential for both professionals and employers, who are increasingly moving towards skill or competency-based hiring.
To learn more about micro-credentials, please visit the eCampusOntario website.
*Financial aid is available for this micro-credential through the Ontario Student Assistance Program for Micro-credentials (OSAP for MCs). Please visit the Financial Aid and Awards website for more details about the eligibility criteria and application.