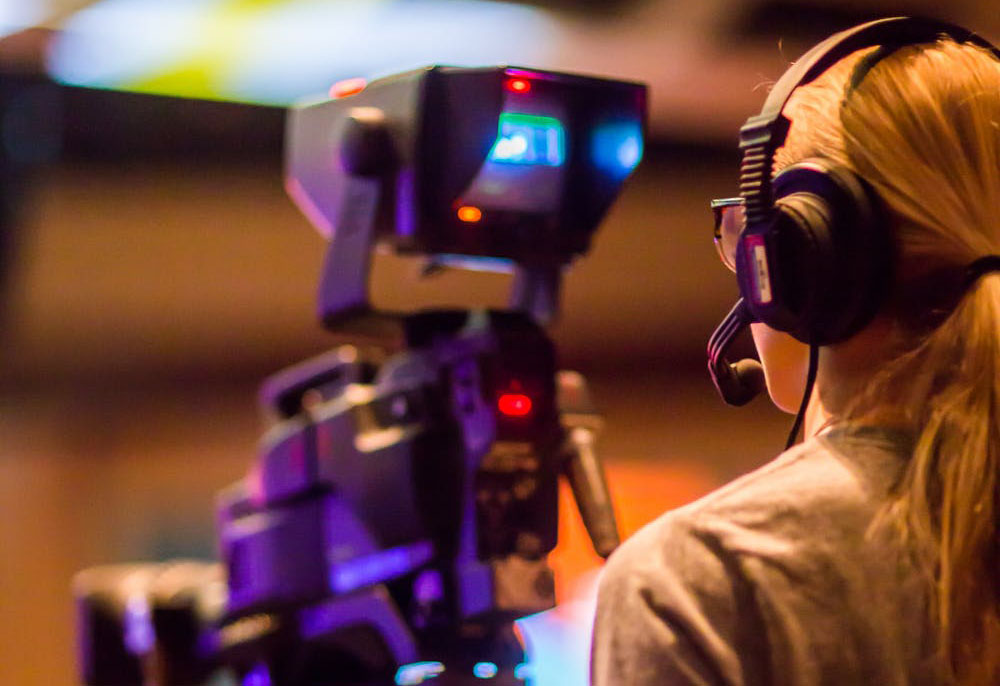 This micro-credential provides an inside view of the industry and networking opportunities in film and television production in Ontario, preparing students for a pathway to employment.
This stackable micro-credential can be applied towards the Business Skills for Creative Professionals Certificate or the Photography, Video, and Animation Skills Certificate.
The curriculum is developed in consultation with the local unions and guilds representing the industry, including the Directors Guild of Canada, International Alliance of Theatrical Stage Employees (IATSE), and NABET 700-M UNIFOR. OCAD U alumni working in the industry will also be consulted.
LEARNING OUTCOMES
Upon the successful completion of this micro-credential, students will have gained:
An understanding of the roles of unions, and union requirements to work in production
An understanding of the wide range of jobs in production and what skills each require
An awareness of production set etiquette and the requirements of the workplace, including safely protocols
An understanding of the local production ecosystem of local crews and international productions
An understanding of how to manage temporary work contracts with a focus on accounting, scheduling, taxes, and contract negotiations
QUALIFICATIONS
Students must maintain a minimum of 80% class attendance per course
Instructors assess the student's work and issue a pass or fail grade (student must receive a passing grade to qualify for the micro-credential)
---
Earning Your Micro-credential Badge
As part of the modules in each micro-credential, you will complete assignments and exercises outlined in each micro-credential. These build towards the required evidence for each micro-credential that is submitted at the end of the micro-credential modules.
Successfully demonstrated application the key outcomes as part of the required evidencing will be recognized with a digital badge for the specific micro-credential. A link to the badge will be sent via email that can be added to resumes and posted on social media platforms.
---
What is a micro-credential?
Micro-credential is a new model that uses short, focused credentials to verify mastery of a skill or competency, and is designed to target high-demand skills, leading to faster hiring.
The process offers a digital credential, which is the official certification of the acquisition of an individual's skills or capabilities. It is awarded in a digital form, which is verified, secure and shareable with peers, employers and educational providers.
Why micro-credentials now?
Micro-credentials can be used to recognize both vertical and transversal skills. Coupled with the in-depth learning obtained in a field of study, micro-credentials can be used to present a more holistic view of an individual's abilities and achievements.
In today's fast-changing workforce and emerging gig economy, a nimble recognition system is essential for both professionals and employers, who are increasingly moving towards skill or competency-based hiring.
To learn more about micro-credentials, please visit the eCampusOntario website.
*Financial aid is available for this micro-credential through the Ontario Student Assistance Program for Micro-credentials (OSAP for MCs). Please visit the Financial Aid and Awards website for more details about the eligibility criteria and application.