News and Media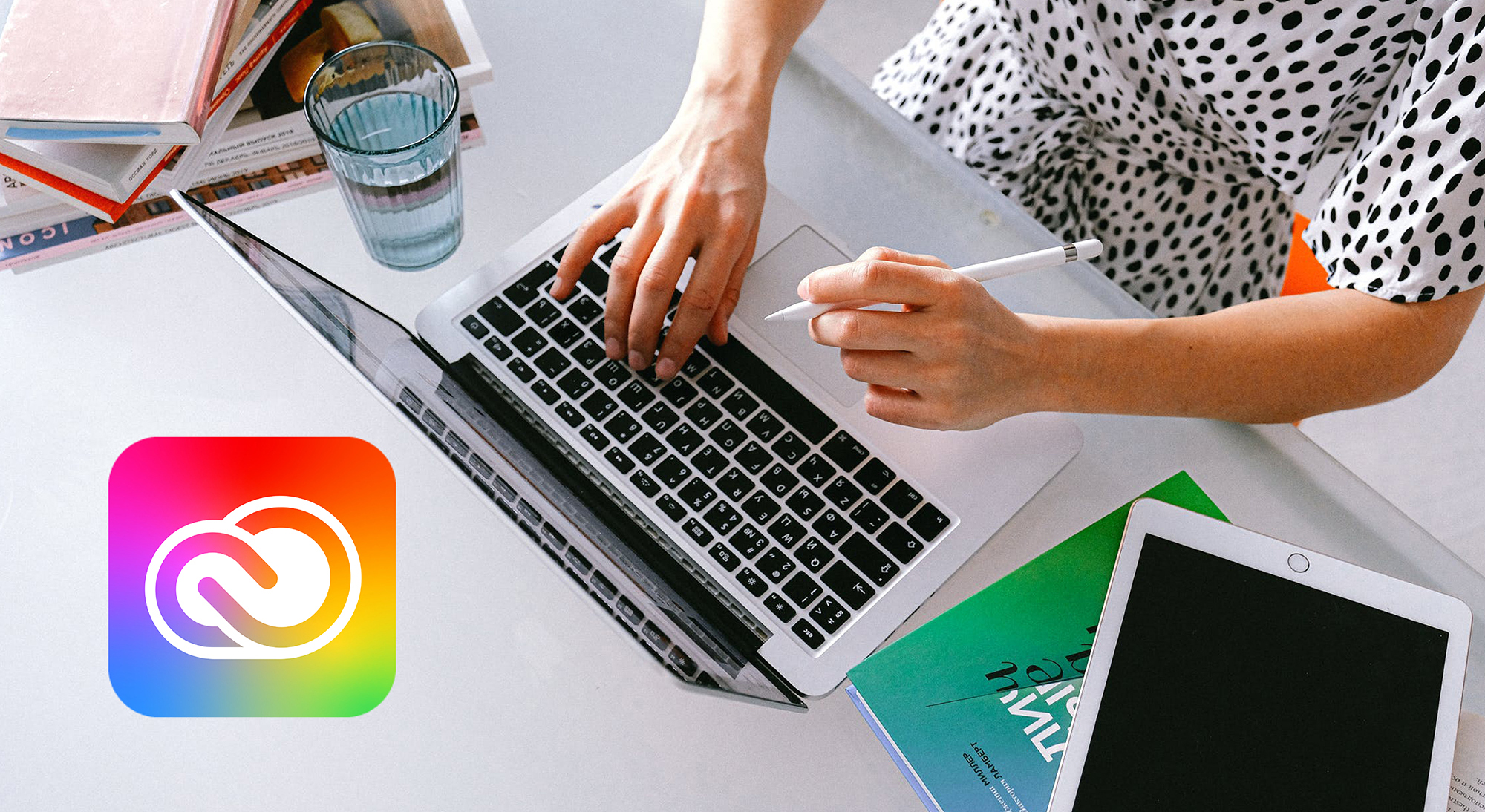 Now, when you enrol in a course with the School of Continuing Studies, we are offering a 6-month Adobe Creative Cloud Licence at 50% off.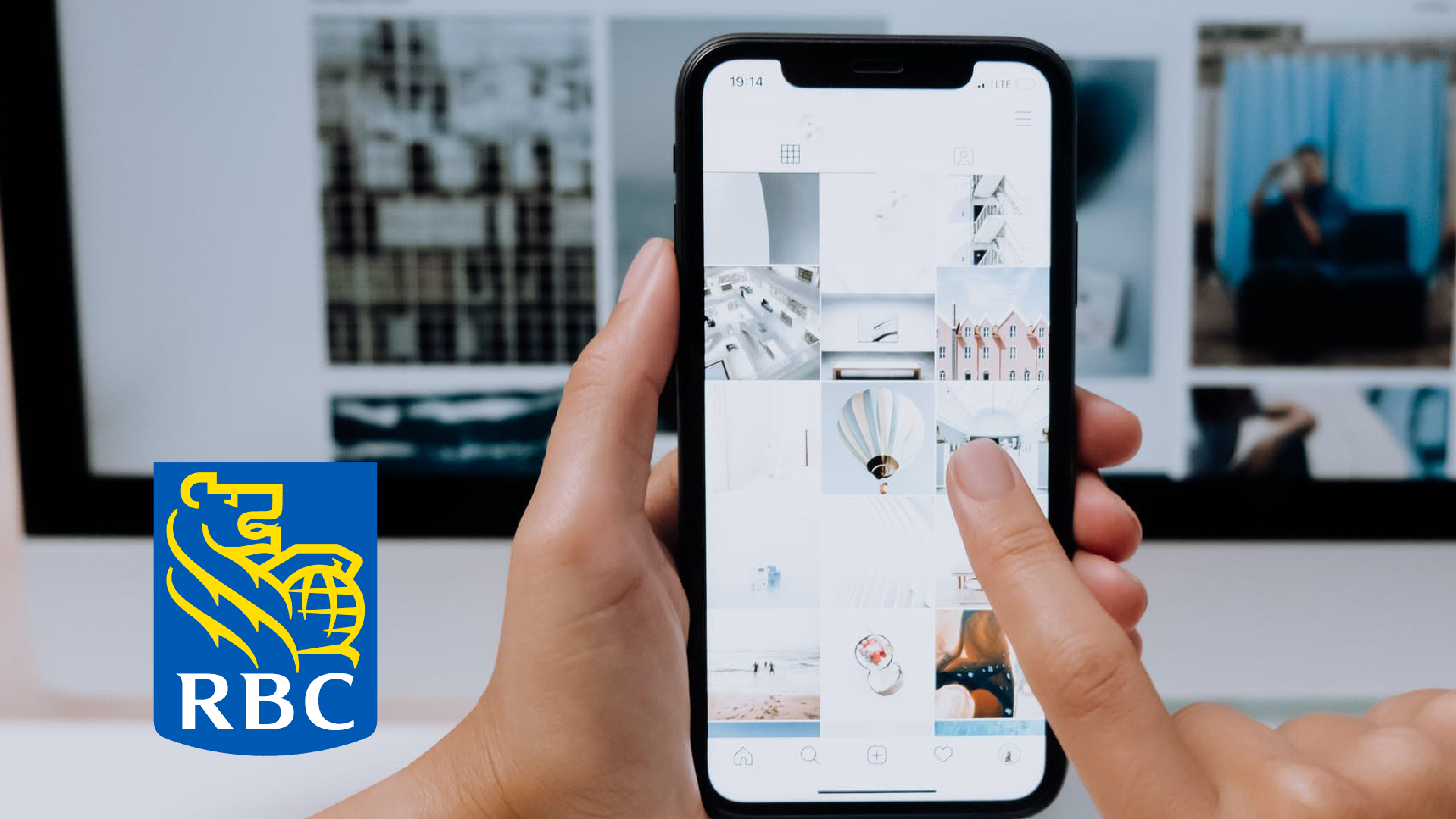 This fund provides Continuing Studies students with a 60% reduction in course fees, for up to five courses. We are now accepting applications for winter.
Your safety is the top priority for us at OCAD University. Online and on-site courses are running as scheduled. Our office location is closed until further notice. Staff can be reached by email at continuingstudies@ocadu.ca.
For information on COVID-19 Protocols for On-Site Courses at the School of Continuing Studies, please see our registration policies.
Announcements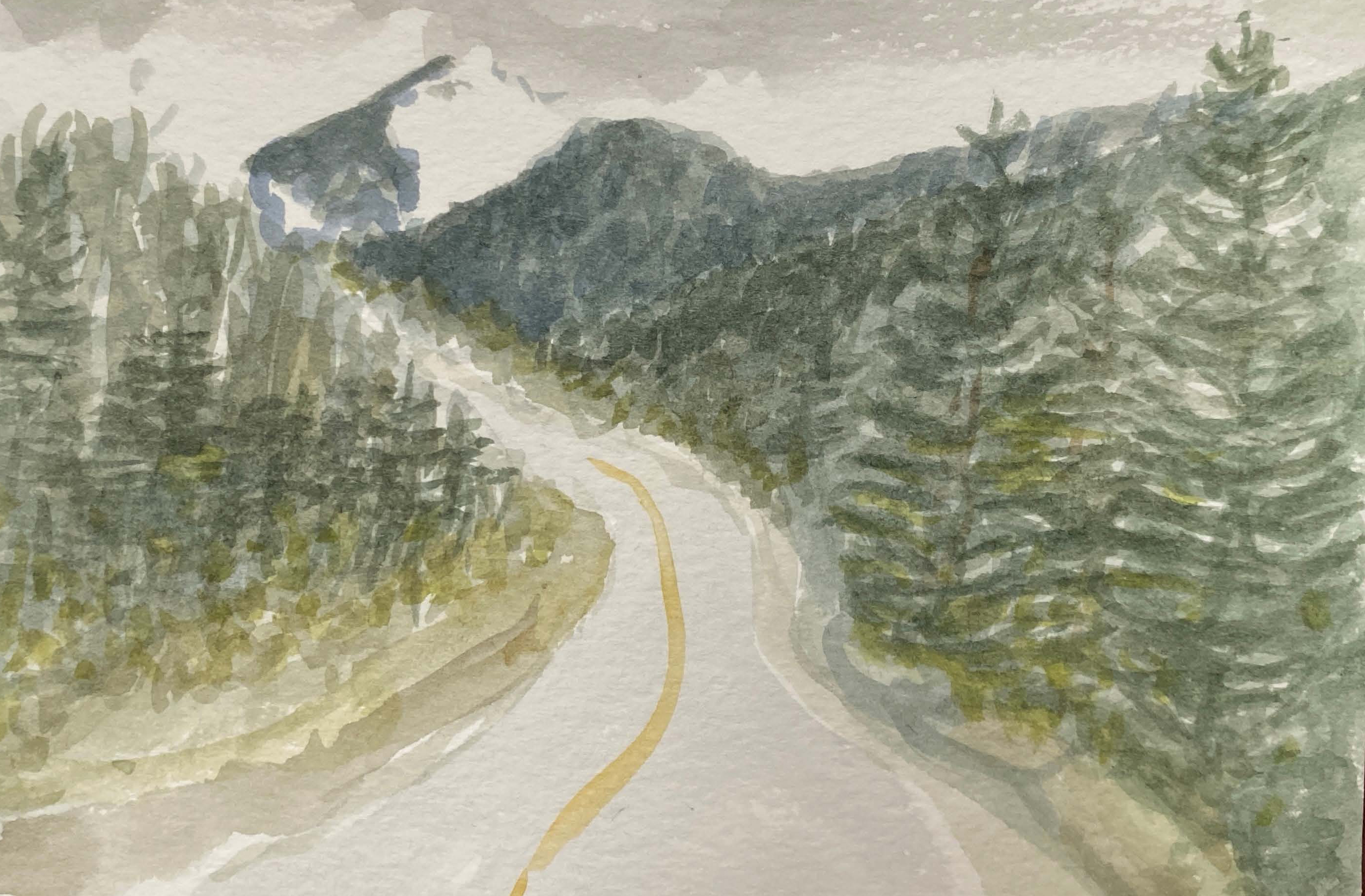 Heather Manson, Hwy 99, north of Pemberton, BC (watercolour mixing study)
OCAD U School of Continuing Studies presents an online exhibition featuring artwork from the course Drawing Skills Studio 1.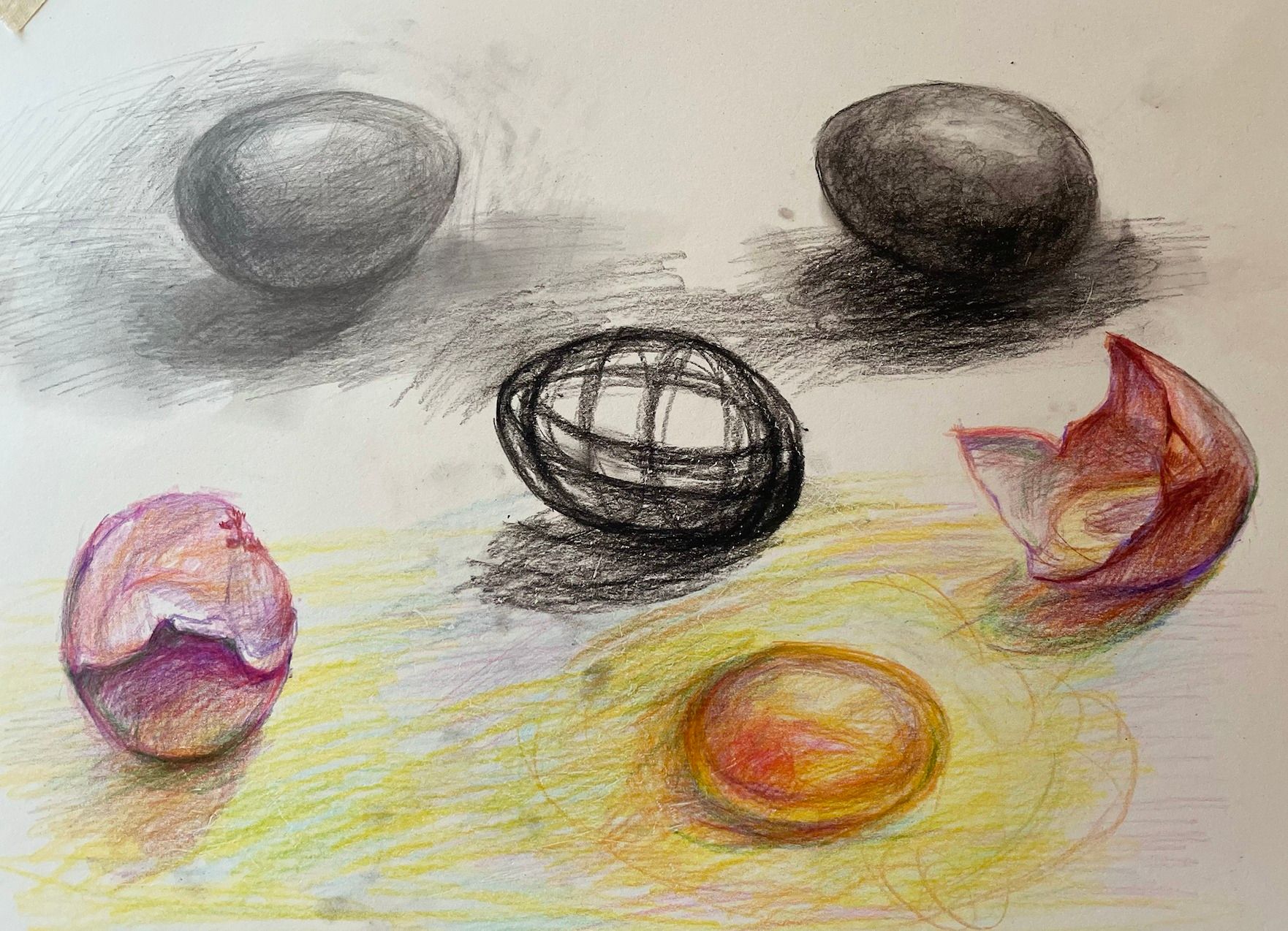 Yi Mei, Eggs