CSRH-N101
-
Inside Art and Design: Seminar Series
7657880
Course Description
Welcome to the OCAD University Inside Art & Design Seminar Series!
As we come to terms with how the COVID-19 pandemic is reshaping our ways of life, one thing is certain: it's never been more necessary to be creative.
Inside Art & Design: Seminar Series introduces you to some of the relevant and important work that is going on at OCAD U. Each week you'll hear one of our faculty members talk about their research – and be invited to join in the conversation.
Registration is free and open to everyone. Join us to explore how art and design is having a meaningful impact on many aspects of our lives and make a contribution to co-creating a better future for us all.
You can sign up at any time and join in all conversations throughout the series. Also, feel free to browse through our collection of This Is Research videos and posters to learn more about the innovative art, design and media research being conducted at OCAD U.
Participants in this Seminar Series will receive a 10% discount code for summer online courses from OCAD U Continuing Studies!

SEMINARS:
Seminar 1: Cindy Poremba and Volumetric Video | May 25 - 29
Learn about Dr. Cindy Poremba's work on volumetric video and video games and the shift to the virtual.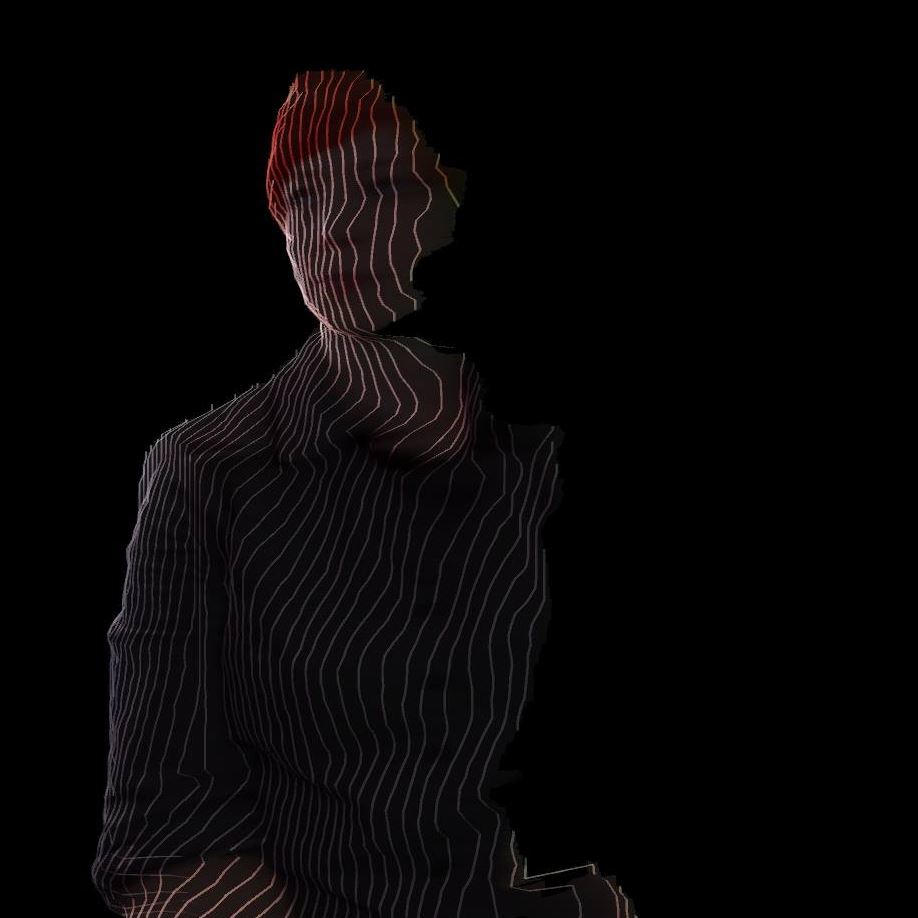 Cindy Poremba, Assistant Professor, Digital Futures
Cindy Poremba is a digital media researcher, game maker and curator. An Assistant Professor in the Digital Futures program at OCAD University, Dr. Poremba has presented internationally at conferences, festivals and invited lectures, on topics relating to game art and curation, capture in postmedia practices, and interactive documentary. Cindy also organizes non-traditional exhibitions as an independent curator, including Joue le jeu/Play Along (FR), and XYZ: Alternative Voices in Game Design (US). Her award-winning game and "New Arcade" work as a member of the kokoromi experimental videogame collective has been featured in both international game and digital art exhibitions.

Seminar 2: Peter Morin and Indigenous views of the Land | June 1 - 5
Professor Peter Morin discusses art, creativity, and Indigenous views of the Land.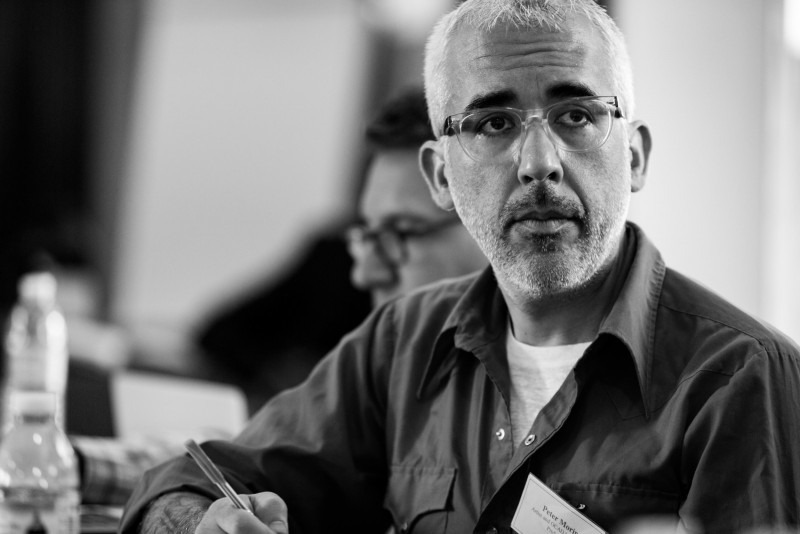 Peter Morin, Associate Professor, Faculty of Art

Peter Morin is a Tahltan Nation artist and curator. Throughout his artistic practice, Morin investigates the impact zones that occur when Indigenous practices collide with Western-settler colonialism. Morin's artworks are shaped, and reshaped, by Tahltan epistemological production and often take on the form of performance interventions. Morin's practice has spanned twenty years so far, with exhibitions in London, Berlin, Singapore, and New Zealand, as well as across Canada and the United States. In addition to his exhibition history, Morin has curated exhibitions for the Museum of Anthropology, Western Front, Bill Reid Gallery, and Burnaby Art Gallery. He was longlisted for the Brink and Sobey Awards, in 2013 and 2014, respectively. In 2016, Morin received the Hnatyshyn Foundation Award for Outstanding Achievement by a Canadian Mid-Career Artist. He holds a SSRHRC grant, Crossing media, Crossing Canada: performing the land we are, which explores the meeting up of media and durational performance.

Seminar 3: Kate Sellen and the COVID-19 Printables Project | June 8 - 12
Dr. Kate Sellen, Canada Research Chair in Design for Health, discusses the role of design in providing public health information.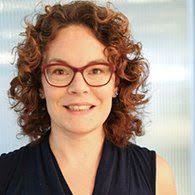 Kate Sellen, Associate Professor, Faculty of Design
Dr. Kate Sellen is a Tenured, Associate Professor in the Faculty of Design at OCAD U and a Tier 2 Canada Research Chair. She is Director of the Health Design Studio and leads the Healthcare and Resilient Experience Research Group at OCAD U. Dr. Sellen has a Master's degree in Information Design from Georgia Institute of Technology, a Bachelor's of Science and Master of Research from University College London, and a PhD in Human Factors in Industrial Engineering from University of Toronto.

Seminar 4: Judith Doyle and Unreality Unbound | June 15 - 19
Professor Judith Doyle discusses programming for the Unreal Engine and the role of art in imagining the future.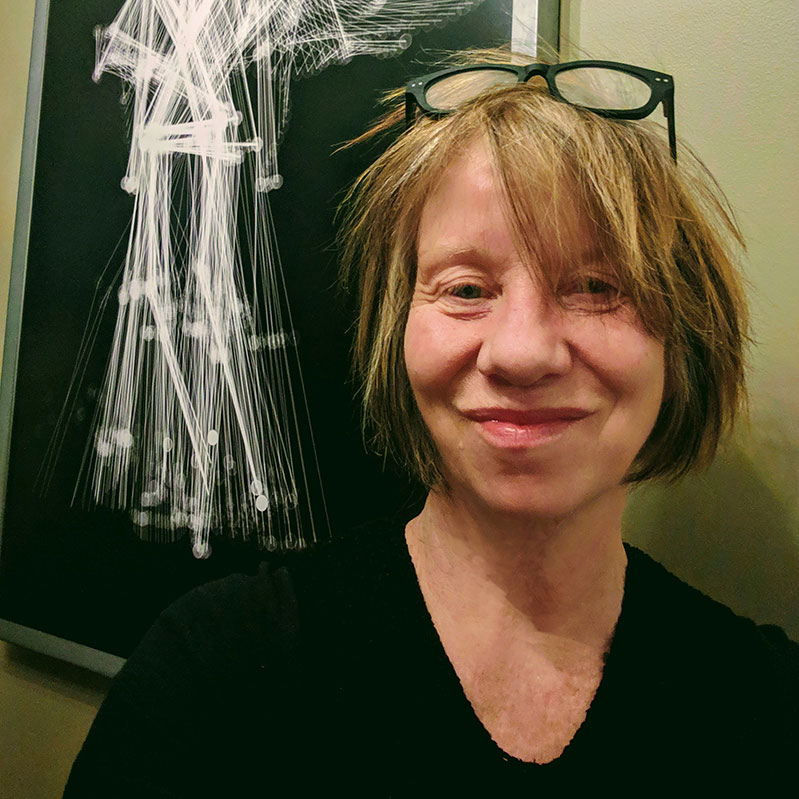 Judith Doyle, Associate Professor, Faculty of Art, Graduate Studies
Judith Doyle co-directs the Social Media and Collaboration Lab (SMACLab) with Dr. David McIntosh at OCAD University. Her team includes research collaborators, international interns and graduate students with expertise including art fabrication, contemporary art theory and writing, programming, sound design, virtual architecture, and media production. Research creation at the SMACLab includes art and art creation tools (software modifications, computer files, mechanics/physical systems) using a range of media, including depth cameras adapted for motion capture using skeletal tracking and point cloud systems, and AR/VR projects using the Unreal game engine.

Seminar 5: Michele Mastroeni and Complexity in the time of COVID | June 22 - 26
Dr. Michele Mastroeni, from OCADU's Strategic Foresight and Innovation program, outlines approaches to dealing with the VUCA world: Volatile, Uncertain, Complex, Ambiguous.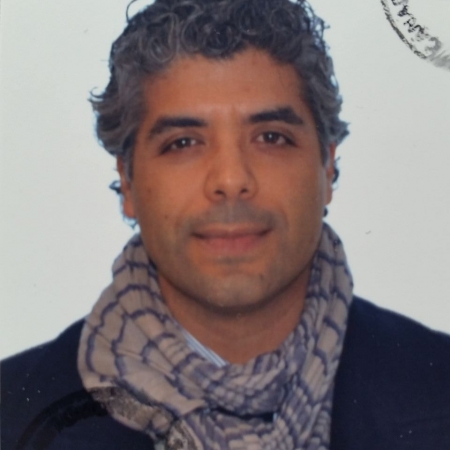 Michele Mastroeni, Assistant Professor, Faculty of Design
Dr. Michele Mastroeni is the Graduate Program Director, Strategic Foresight & Innovation, and tenure track Assistant Professor in the Faculty of Design. His research agenda exploring innovation systems, innovation policy, and the application of design principles and evidence-based solutions to solving the challenges faced therein, carrying out his research with a practical, field-oriented mindset to maximize possible impact. Dr. Mastroeni has been involved with innovation research and policy since 2006 as Senior Analyst at RAND Europe, Research Fellow at the Innogen Institute at the University of Edinburgh, and Research Fellow at Kingston Business School (UK), Other roles include Senior Policy Advisor for the Ontario Ministry of Research & Innovation, and worked with the Ontario Ministry of Economic Development and Growth, and the Conference Board of Canada.
---
The Seminar Series is moderated by Glen Lowry, Executive Director & Advisor to Provost at OCAD U.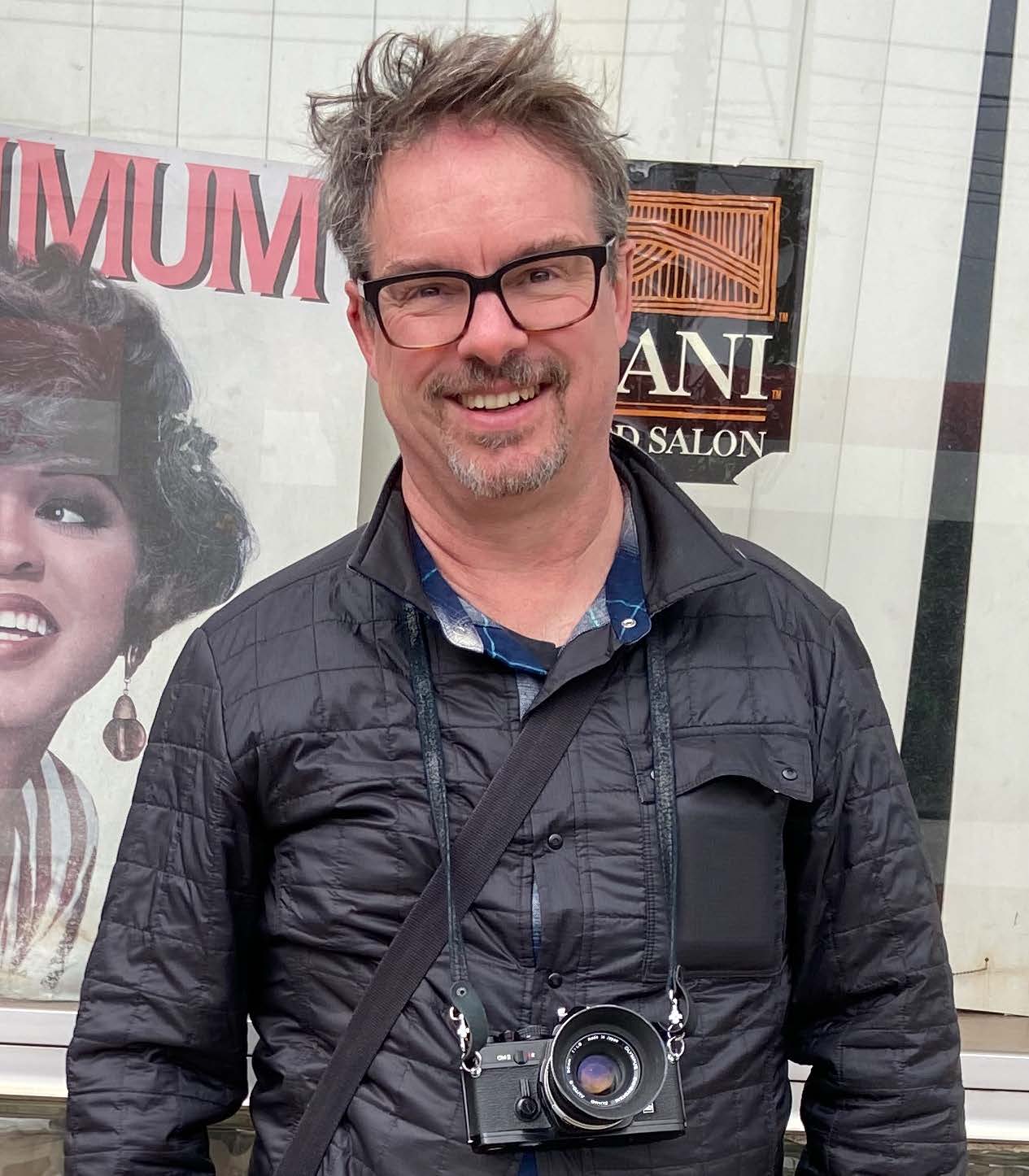 Glen Lowry, Executive Director & Advisor to Provost Partnerships, Outreach & Research
Trained in Literary Studies and Critical Studies, Glen Lowry, PhD has published widely on contemporary Canadian Literature and Culture—literature, photography, film, and television. His work investigates new forms of cultural expression and social contexts, particularly around questions of globalization and urbanization. With a strong interest in creating platforms that link scholars, artists, and audiences across cultural and geographical distances, Lowry works with artists and collectives on projects that address questions of social justice and emergent publics. Discussion of this work is developed in a chapter and an interview (with Simon Pope and Rachelle Viader Knowles) in Knowings and Knots: Methodologies and Ecologies in Research-Creation, ed. Natalie Loveless, U of Albert Press, 2019. From 2001 to 2012, Lowry edited West Coast Line, a Simon Fraser University-based literary and cultural journal. From 2007 to 2015, he collaborated with Henry Tsang and M. Simon Levin on theMaraya project, a new media engagement designed to connect urban waterfronts in Vancouver and Dubai. From 2011-2015, Lowry was a publishing advisor and editor with the Aboriginal Healing Foundation, travelling across Canada with co-editors broadcaster Shelagh Rogers and Mike DeGagné to participate in discussions about Truth and Reconciliation among Aboriginal and non-Aboriginal communities. His recent photo project, "Walking in the Pandemic" is a response to changing urban imaginaries and is a follow up toPacific Avenue (2009), a collection of poems that look at image-based memory and geography.
Applies Towards the Following Certificates