CSMC-N102
-
Ideation + Prototyping for Human-Centred Design Micro-credential
6921962
Course Description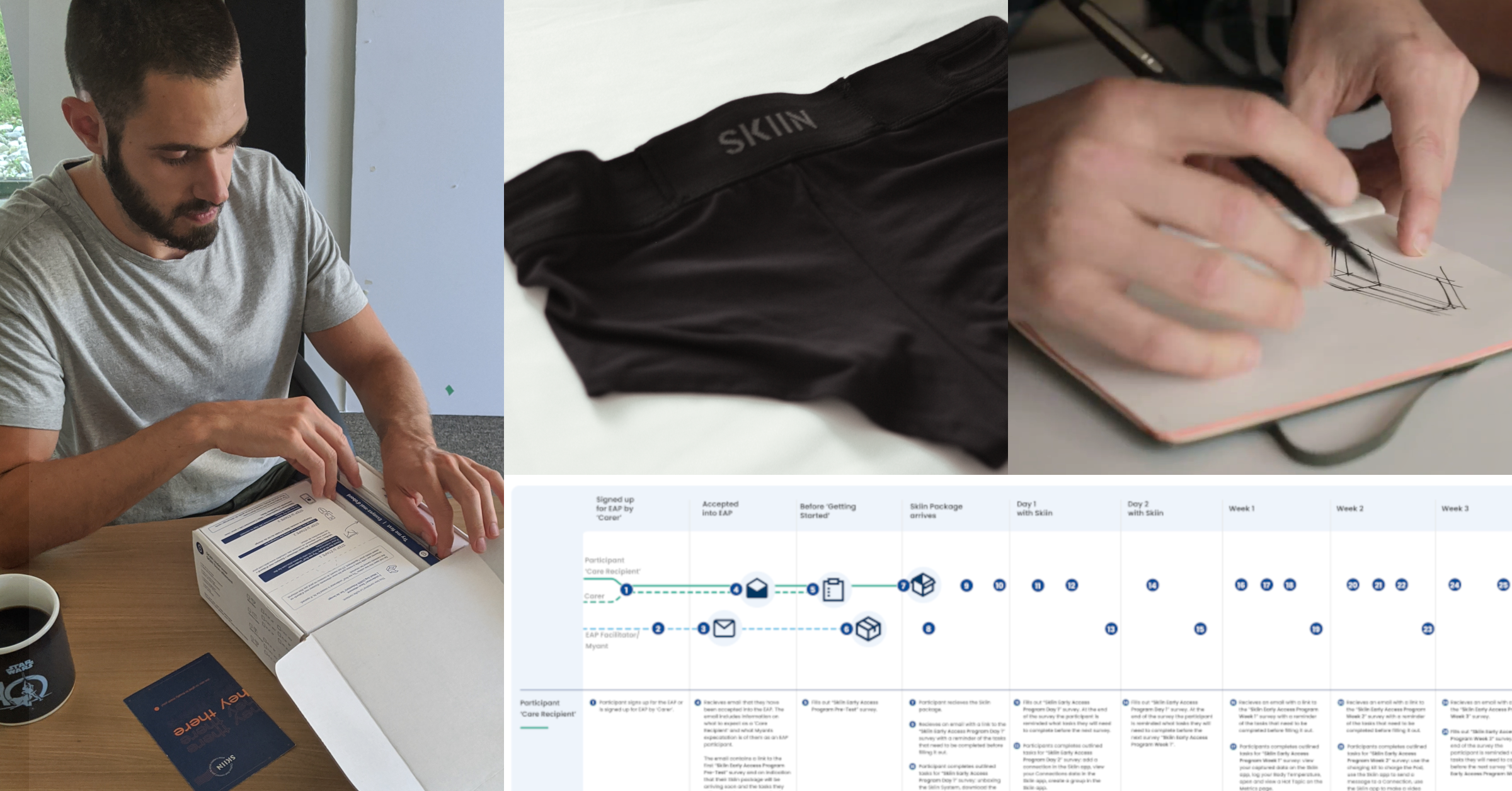 Building on existing collaborative relationships between OCAD University and the Universities' industry partners, the Human-Centred Design Micro-Credential Series focuses on key skills in areas of product design and development. This Micro-Credential is developed in collaboration with Myant Inc. and supported by eCampus Ontario.
OCAD U conducted over 30 user interviews with companies working in the start-up space. This market research revealed an explicit need for this specialized training. The challenge in identifying workers with these skills is hindering the development and success of their businesses. Key to growth of any business in the consumer product space is the ability to ensure these products are effectively designed to meet the needs of real people. The application of these skills to multiple industry contexts will be informed by an understanding of equity, decolonization, diversity and inclusivity.
Ideation + Prototyping is the second micro-credential in the Human-Centred Design Series. This Micro-Credential consists of one intensive course that builds on the observations and research gathered in the Empathy + Social Insight for Human-Centred Design Micro-Credential. Participants will develop a digital or physical prototype in response to the complex challenges and opportunities at the intersection of design, technology, and social theory.

Foundational Knowledge:
Ability to describe and embed in design principles of why, where and how to use these skills
Ability to describe and embed the cycle of user research to iterate/validate ideas
Ability to describe and embed iterative design around constraints
Depth of Learning Skills:
Create storyboards, flows, visual design
Plan for inclusive and accessible design
Present design concepts to the team, then discussing and integrating feedback
Conduct user testing, collect feedback, apply new findings to update assumptions
Transversal (Cross-domain) Attitudes and Skills
Trans-disciplinary collaboration to co-create a single design
Design thinking
Inclusive and accessible practices and articulation of their value
Emotional Intelligence to inform user focused design
Iterative problem solving
This micro-credential will delivered online and requires a minimum of 20-30 hours of commitment with readings, exercises, and application.
*This micro-credential is approved for OSAP assistance. Please visit the Financial Aid and Awards website for more details about the eligibility criteria and application process.
---
Earning Your Micro-credential Badge
As part of the modules in each micro-credential, you will complete assignments and exercises outlined in each micro-credential. These build towards the required evidence for each micro-credential that is submitted at the end of the micro-credential modules.
Successfully demonstrated application the key outcomes as part of the required evidencing will be recognized with a digital badge for the specific micro-credential. A link to the badge will be sent via email that can be added to resumes and posted on social media platforms.
---
What is a micro-credential?
Micro-credential is a new model that uses short, focused credentials to verify mastery of a skill or competency, and is designed to target high-demand skills, leading to faster hiring.
The process offers a digital credential, which is the official certification of the acquisition of an individual's skills or capabilities. It is awarded in a digital form, which is verified, secure and shareable with peers, employers and educational providers.
Why micro-credentials now?
Micro-credentials can be used to recognize both vertical and transversal skills. Coupled with the in-depth learning obtained in a field of study, micro-credentials can be used to present a more holistic view of an individual's abilities and achievements.
In today's fast-changing workforce and emerging gig economy, a nimble recognition system is essential for both professionals and employers, who are increasingly moving towards skill or competency-based hiring.
To learn more about micro-credentials, please visit the eCampusOntario website.
---
Applies Towards the Following Certificates
Enroll Now - Select a section to enroll in