CSFL-N103
-
Florence Studio: Creativity Reboot for Educators
1211421
Course Description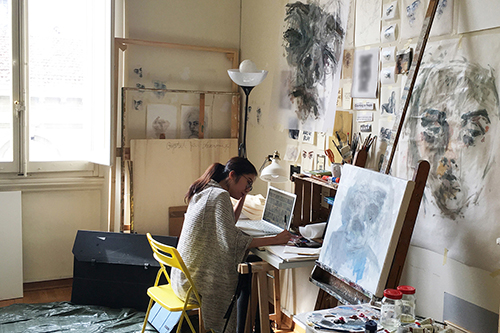 This studio training for teachers program is designed to support a wide range of education professionals from around the world. This includes those delivering art and design programs as well as educators looking to incorporate arts-based learning into another curriculum. This one-week intensive program is based at OCAD U's Florence campus studios and on-site at various key locations in the art and design community in Florence. The program will revolve around a series of workshops to develop artistic techniques and creative skills, as well as other activities that can be incorporated into class delivery, including tutorials on how to help students prepare art and design portfolios for application to post-secondary institutions or professional opportunities. Our program leaders will also facilitate group discussions around best practices, based around both case studies and shared stories from the group. Click here to see a sample itinerary.
Who should take this course:
This course is ideal for secondary school instructors who also have an interest in studio art and design. This includes teachers who are individuals looking to reengage their art practice through studio time and access, as well as people looking to learn new approaches to studio making and teaching. This course will also cover best practices in supporting students pursuing future practices and post-secondary education in art and design, including portfolio preparation and art writing.
What is covered:
Studio Access
Workshop Fees
Materials for workshops
What is not covered:
Accommodation in Florence
Airfare and other travel
Materials for personal projects
Meals or beverages
We are all hoping this will be a successful venture. Please understand, however, that OCAD U reserves the right to modify or cancel the course should the enrolment be insufficient to cover costs. If the course be cancelled you will receive a full tuition refund. OCAD U is unable to reimburse students for flights booked so please contact the Office of Continuing Studies, continuingstudies@ocadu.ca, 1-416-977-6000, ext 2321, to ensure the course is confirmed to run before booking your flights.
For more information, please contact Jennie Suddick,Manager, International Projects & Partnerships, jsuddick@ocadu.ca, 416-977-6000, ext 2451.
Applies Towards the Following Certificates
Enroll Now - Select a section to enroll in