CSFL-N102
-
Florence Studio Masterclass: Ignite Your Creativity in Italy
1209631
Course Description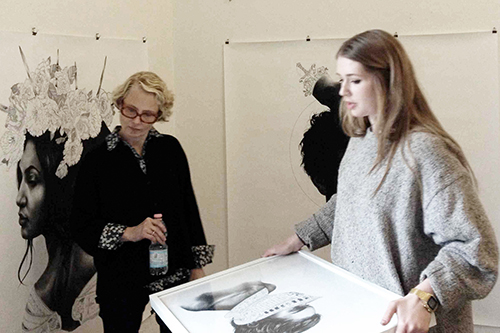 This intensive studio course will be led by OCAD U faculty members. Based at OCAD U's Florence campus, the course will includes workshops, critiques, walking tours in Florence, an introductory Italian language class, and local cultural events. Students will also join OCAD U faculty members on short trips to historical museums and contemporary art galleries, including the Venice Biennale. Click here to see a sample itinerary.

Who should take this course:
This course is ideal for graduates of fine art programs (including OCAD U alumni), studio artists, individuals looking to reengage their art practice, as well as people looking to build their art portfolio. If you are looking for contemporary practice in a historically rich and inspiring environment, this course is for you!
What is covered:
Studio Access
Workshop Fees
Materials for workshops
Entry Ticket to Venice Biennale
Train Ticket to/from Florence and Venice
What is not covered:
Accommodation in Florence and Venice
Airfare and other travel
Materials for personal projects
Meals or beverages (with the exception of the Wine Tasting Workshop)
We are all hoping this will be a successful venture. Please understand, however, that OCAD U reserves the right to modify or cancel the course should the enrolment be insufficient to cover costs. If the course be cancelled you will receive a full tuition refund. OCAD U is unable to reimburse students for flights booked so please contact the Office of Continuing Studies, continuingstudies@ocadu.ca, 1-416-977-6000, ext 2321, to ensure the course is confirmed to run before booking your flights.
For more information, please contact Jennie Suddick,Manager, International Projects & Partnerships, jsuddick@ocadu.ca, 416-977-6000, ext 2451.
Instructors
Applies Towards the Following Certificates